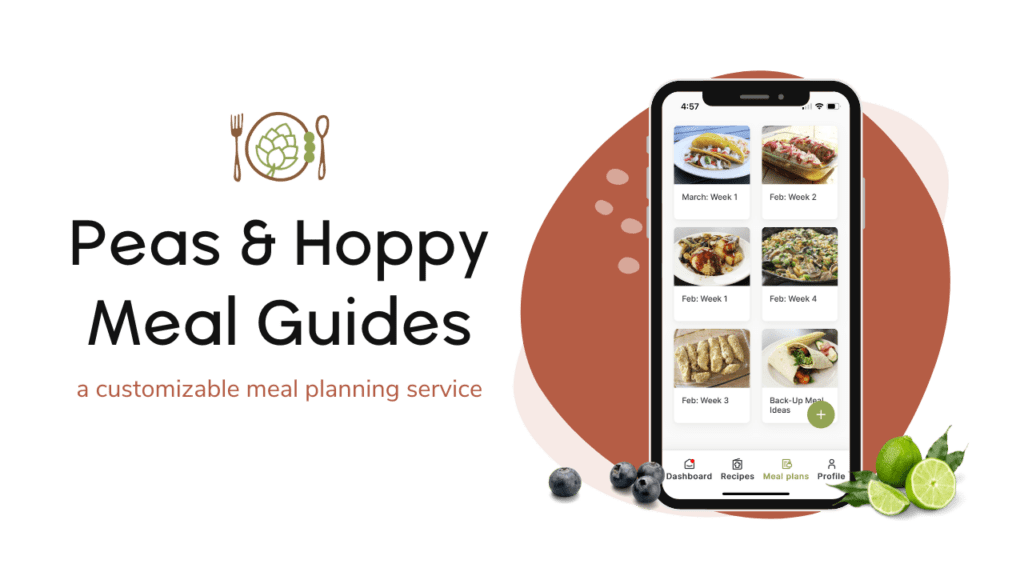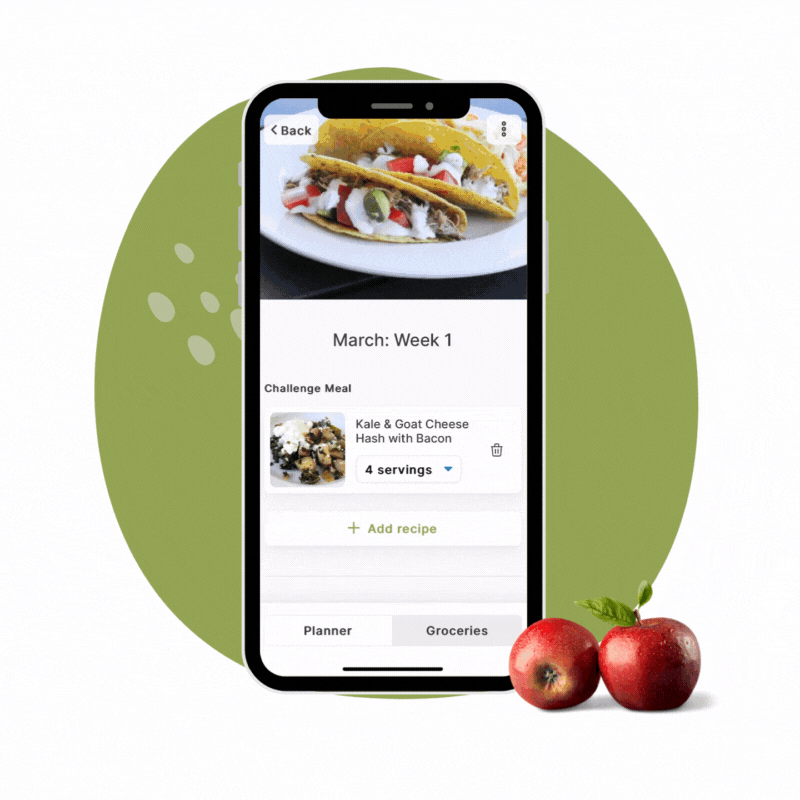 Weekly Healthy Meal Plans For Your Busy Family
Pre-planned seasonal menu with 10 seasonal meal ideas every week
Fully customizable menu and grocery list
Mobile app for Apple and Android devices
Searchable database of 800+ healthy recipes
Options for gluten-free, dairy-free, vegetarian, and vegan
How Our Customizable Meal Planning Service Works
Make mealtime easier for your busy family with the Peas & Hoppy Meal Guide Membership.
Customize your Meal Guide
Join now and gain immediate access to your weekly Meal Guide PLUS over 800 dietitian-approved recipes to customize your plan.
Finalize your grocery list
Your customizations update automatically in the made-for-you grocery list. Next, add your family's staples and cross off items you already have.
Enjoy family dinner, stress free!
Enjoy nourishing meals and connect with your family around the dinner table without spending hours planning!
What You Get With Your Customizable Meal Planning Service
New

pre-planned seasonal menu every week with 10 fresh meal ideas

, including 4 cooked meals, 2 grab & go meals, 2 breakfast ideas, and 2 snack inspirations

Searchable database of over

800 dietitian-approved recipes

; search by dietary need, cuisine, meal type or by individual ingredient

Time-saving grocery list

which automatically updates with all meal guide customizations

Menus are

heart-healthy, balanced for blood sugar control

, and customizable for dietary needs including

gluten-free, dairy-free, vegetarian, and vegan
Save your favorite recipes

and create meal plans from scratch for special occasions

Seasonal & vegetarian options to

support local farmers

,

save money

at the grocery store, and

reduce food waste

and packaging

Love & support

from the

Peas & Hoppy Community
Inside the Weekly Meal Plans
Member Love For Our Customizable Meal Planning Service
Before the Meal Guides I was struggling with having variety in my meal planning and not many vegetarian options. We eat a lot more fish & vegetarian entrees now which are a great addition to our previous meat & potatoes fare.
The Meal Guides have made my meal planning easier, more structured, and decreased the stress of spending time in the kitchen or not knowing what to cook.
"The Meal Guides have made me look forward to being in the kitchen cooking. My husband loves, loves your recipes. Says there aren't any ones he doesn't like."
My week just got 100% easier and smoother as a Mom. My family is thrilled and gives a *thumbs up* to these meals.
"Just wanted to say how helpful the meal guides are when hosting overnight guests! Grocery shopping was so easy with the shopping list on the app!"