Peas & Hoppy Affiliate Program
Customizable Meal Planning Service for Busy Families
Make Mealtime Easier for Other Busy Families
and make some cash while you're at it!
Would you like to contribute to your family's finances with a source of income that matches your values and works with your schedule?
Turn your social media account into a source of passive income when you become a Peas & Hoppy Affiliate. Earn $5/person every month for the lifetime of your referral's membership for each person who joins!
Help busy families gather together at the table and have some fun with the cash from the recurring revenue you earn!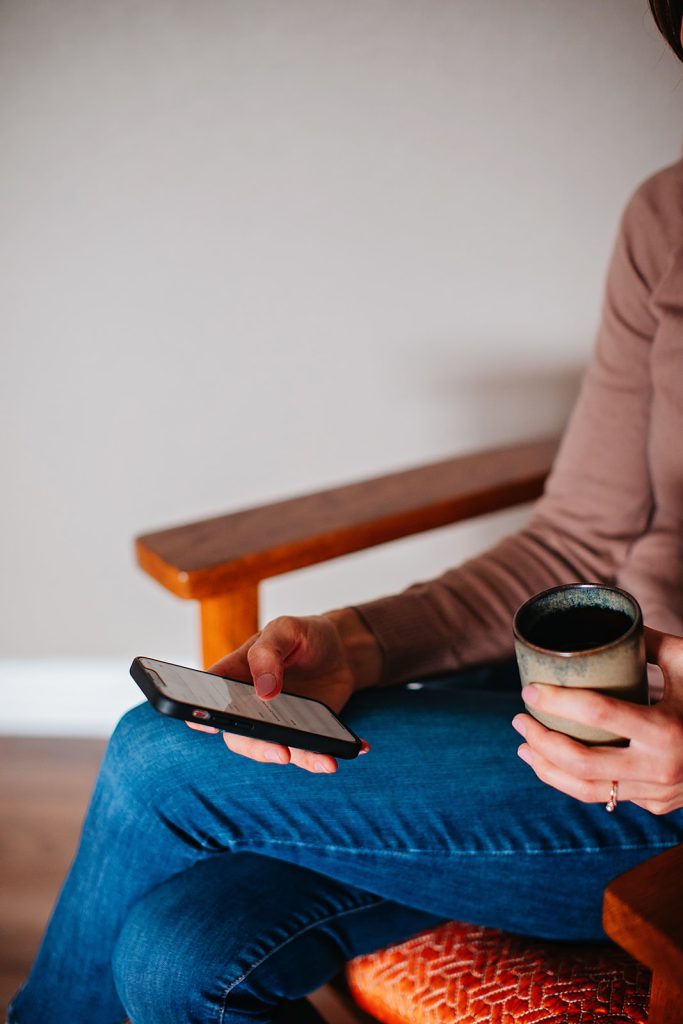 Already an affiliate? We're so glad you're here. Sign in to your affiliate account to find the links to share with your community & see all your stats.
I'm Ann Kent, a Registered Dietitian Nutritionist and creator of the Peas and Hoppy Meal Guide Membership. I'm on a mission to make family mealtime easier, tastier, and healthier.
Between balancing mom duties (I've got a teenager and toddler), running a small business, and trying to fit in self-care (lol what even is that) – I know how challenging it is to get a healthy dinner on the table.
BUT I also know how important mealtime is for our family.
That's why I'm on a mission to make that easier for other busy families. But I can't do it alone – which is why I'd like you to join me!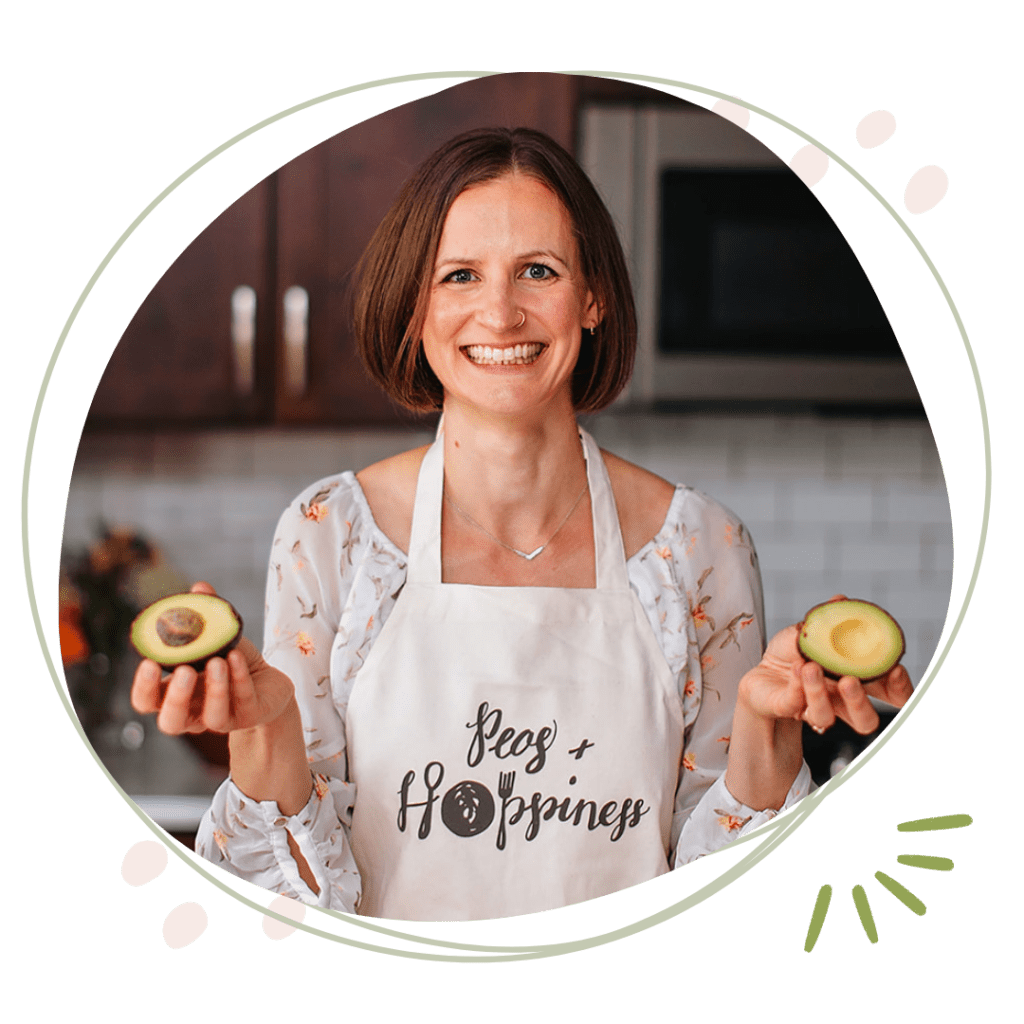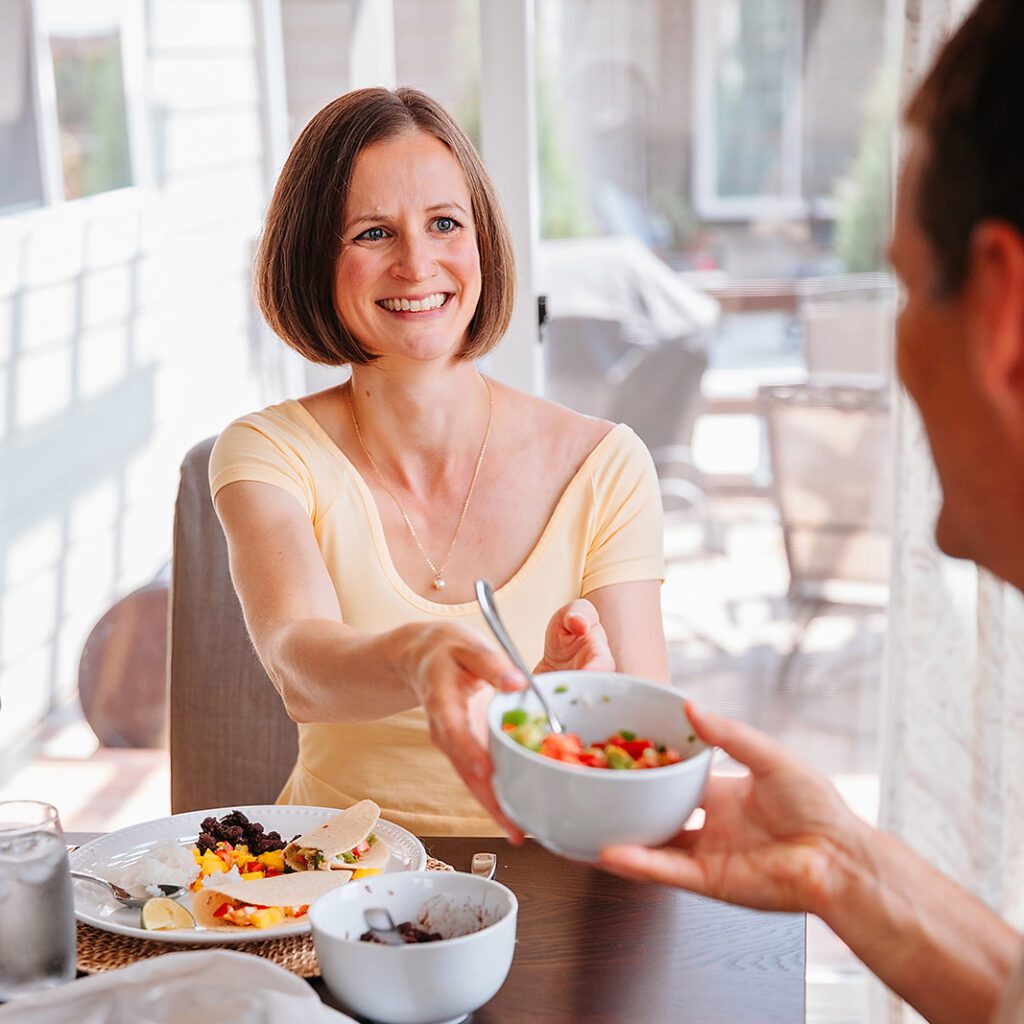 Customizable Meal Plans to Meet Different Needs
We call our menus "Meal Guides," instead of "Meal Plans," because we know each family needs to have the flexibility to create a plan that works for them.
As a dietitian, I practice nutrition from an Intuitive Eating perspective, which means when a friend of yours signs up for the Peas & Hoppy Meal Guides, they're not going to be bombarded with diet culture.
It also means you don't have to sell shakes, supplements, or patches – we're in the business of real food and supporting local farmers.
Instead, you'll find your friends and family spending more time around the dinner table, less time at the grocery store, and enjoying fresh new meal ideas that are nutritionally balanced which everyone loves!
What our Members are Saying...
My week just got 100% easier and smoother as a Mom. My family is thrilled and gives a *thumbs up* to these meals.
"Just wanted to say how helpful the meal guides are when hosting overnight guests! Grocery shopping was so easy with the shopping list on the app!"
"The Meal Guides have made me look forward to being in the kitchen cooking. My husband loves, loves your recipes. Says there aren't any ones he doesn't like."
The Meal Guides have made my meal planning easier, more structured, and decreased the stress of spending time in the kitchen or not knowing what to cook.
Before the Meal Guides I was struggling with having variety in my meal planning and not many vegetarian options. We eat a lot more fish & vegetarian entrees now which are a great addition to our previous meat & potatoes fare.
Join Our Mission to Make Family Dinner Stress-Free!
The Peas & Hoppy Meal Guide Membership is a weekly plant-forward meal planning service which helps busy families get a healthy dinner on the table.  Learn more about how the Peas & Hoppy Meal Guide Membership works or try it out for free to see for yourself.
What Peas & Hoppy Affiliates Do:
Help make mealtime easier for friends and family by telling them about Peas & Hoppiness resources, specifically the Peas & Hoppy Meal Guide Membership
Share free AND paid mealtime resources, including meal planning workshops and guides (no obligation to sign up for the a paid service – you can just help people!)
Spread the word of good food by word of mouth, on your social media feed, in your personal blog or website – or anywhere else where busy families hang out!
Combat diet culture by embracing good food that nourishes the body – available for ALL people in all walks of life
Earn ongoing commission from each referral. You earn $5/month per person for as long as the person is a member!
What Peas & Hoppy Affiliates DON'T Do:
Sell physical products like shakes, supplements, or vitamins
Pressure anyone to change their body; we believe everyone has the right to nourish their body, no matter your size
Stress about minimums or quotas; you can share the mealtime resources as much or as little as you want (but the more people you share it with, the more people you help and $$ you earn!)
Recruit other people; you're your own boss. You don't report to anyone, you're not responsible for signing up other affiliates, and you don't need to manage anybody.
Max out your earning potential; how many busy families do you know? That's how much money you can make every month! Earn $5 per person per month for the lifetime of your referral's membership. That's $50/month for 10 people, $500/month for 100 people, or $1,000/month for 200 people – or even more! It's completely up to you!
Peas & Hoppiness Affiliate Program
Our affiliates are passionate about making mealtime easier. If you work with or hang out with busy families, you're perfect!
Share Your Affiliate Link
Share your unique affiliate link on your website, social media, in your email footer, or directly with people you know.
Earn 30% commission (about $5 per person) for each referral every month for as long as your referred clients are a member!
An affiliate program is a way to earn money by referring new clients to our membership program.
When you become an affiliate, we give you a unique link which tracks sales and credits a portion back to you. You can share this link on your website, social media profile or posts, YouTube channel or videos, or direct in an email to people you know.
With our affiliate program you earn 30% lifetime recurring commission on each person who signs up for membership using your affiliate link. This equals about $5 per month for a monthly member of the Peas & Hoppy Meal Guides, or about $60 per year.
There is no limit to how many people you can refer. Invite as many people as you'd like and earn as much as you want!
As an affiliate you earn $5/month/person as a lifetime recurring commission on each person who signs up for membership using your affiliate link.
This equals $60 per year for each person you refer. If you refer 10 friends, you can earn up to $600 every year!
It doesn't cost a thing! There are no minimum sales to be an affiliate. You'll receive your commission once you reach $50 or more in your account on our designated payout day every month.
The cookie life for the Peas & Hoppiness affiliate program is 90 days. If you share a link with your audience and they make a purchase within 90 days, it will be credited to you as an affiliate referral.
Anyone is welcome to become a Peas & Hoppiness Affiliate! You don't need to be a member of the Peas & Hoppy Meal Guides.
To be successful with your affiliate marketing, we recommend you become familiar with the product. To understand more about the Peas & Hoppy Meal Guide Membership, watch this video or complete a free trial so you know what's all included in membership.
If you have more questions or would like a virtual tour of the membership, please contact us and we'd be happy to set this up!
Once you meet the minimum threshold of $50, affiliates are paid once per month via PayPal in USD. There is a 30 day waiting period for payouts after a commission is earned. This allows time for possible refunds and minimizes transactions.
Please note that you are responsible for reporting and paying taxes on your earnings.
Once you're approved to be an affiliate, you can sign into your affiliate account. In your account you'll have access to your unique affiliate link, graphics to use in your marketing, and an overview of payment information. You can also create custom links to specific pages on our website to use in blog posts or social media.
Apply here to become an affiliate. We'll review your application within 48 business hours. Once approved, you'll receive an email with how to start referring the busy families you know!