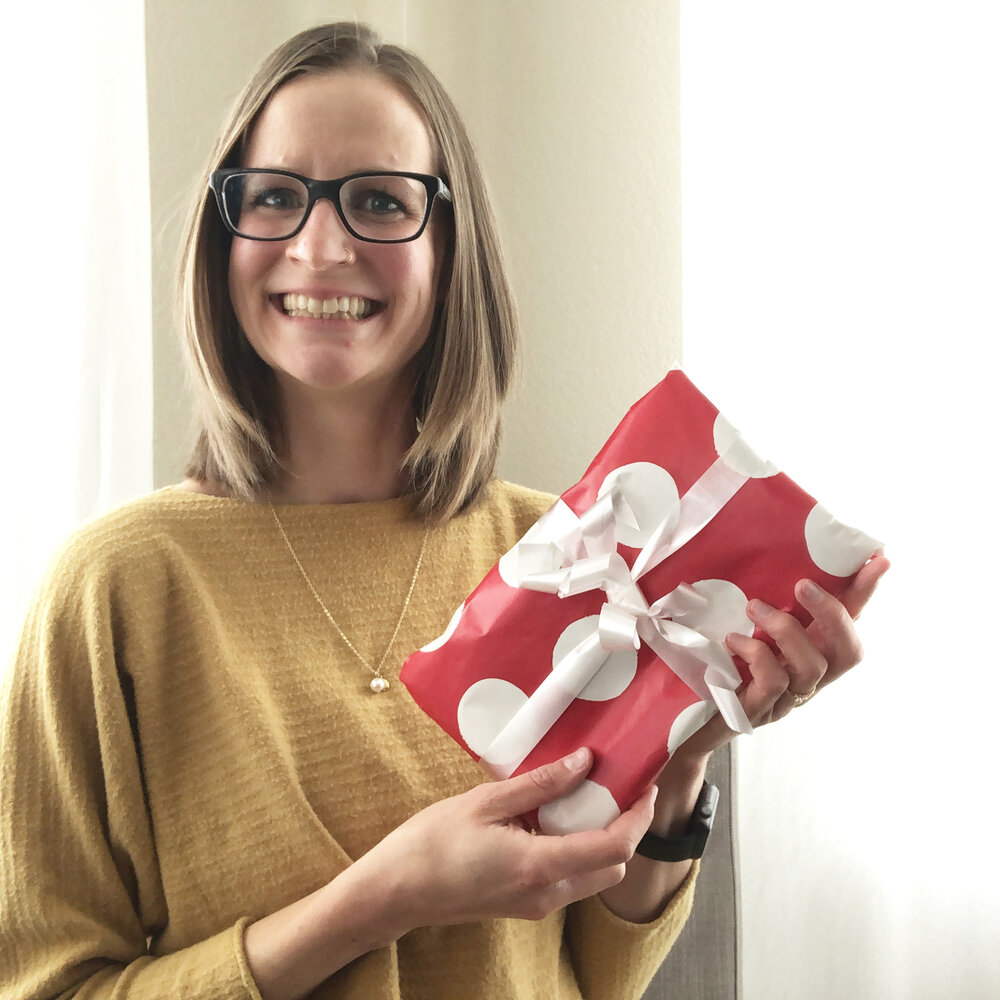 Surprise your favorite home chef with a gift they'll use over and over again – without spending a fortune on items they'll only use once.
I must be honest: giving gifts is not my love language.
In fact, I'm more of a minimalist at heart and try to only purchase things I know will: last a long time, I'll use frequently, or are absolutely essential. However, sometimes you don't know what you don't know – and a few of my favorite kitchen items were given to me by someone else. And I love them!
I thought I'd share a few of these favorite items in case you're looking for a gift for someone in your life who loves to (or has to) cook all the time. These items are affordable (all under $25), last a long time, will be used frequently, and (in my opinion) are pretty much essential.
Note: this post includes affiliate links; I earn a commission for purchases you make using these. To be honest, I'd rather you go to your local kitchen store (#smallbusinessstrong) and find these items, but if you're in a pinch or short on time, these links are here to help you out.
Essential Kitchen Item #1: Meat Thermometer
If you cook meat, you need a thermometer.
I recommend a digital thermometer with an oven-safe cord so you can leave the probe in the meat and read the temperature from the thermometer sitting on the counter outside the oven. Find one with a temperature alarm which goes off when the food reaches the temperature you set.
I used to think a thermometer was silly and unnecessary. I used to think it was a hassle to get out and use and clean a thermometer. I used to think I could tell that my meat was fully cooked by the appearance.
Then my brother bought me a meat thermometer for Christmas and I finally cooked a pork loin that was tender, juicy, and fully cooked at 145 degrees Fahrenheit… but it looked pink in the middle.
I learned that meat is often fully cooked before it turns completely white and I had been overcooking meat for years to prevent us from getting food poisoning. It wasn't until I actually had proof – via the numbers on that thermometer – that I stopped cooking pork, chicken, and turkey until it died (yes, this is why cooking temps are included on the recipes in the Peas & Hoppy Meal Guides).
Since then I've been a believer: buy a meat thermometer if you want to consistently impress your guest with the quality of the meat you serve.
Essential Kitchen Item #2: Cast Iron Skillet
A cast iron skillet was a gift from one of my favorite cooking buddies last Christmas. It had been on my list for years, but I just hadn't got around to buying it.
Boy, was that silly.
This $20 pan is practically indestructible, so easy to use and clean, and is fairly non-stick after seasoning. The best thing is that I can cook at really high heat without worrying if weird chemicals are going to leach into our food because there's no Teflon (which turns out is pretty bad for us).
My cast iron skillet lives on my stovetop because I use it at least 3-4 times per week. I cook breakfast (bacon first, then Brussels sprouts in the grease after the bacon comes out), all kinds of vegetables (the flavor is almost like grilling), and sear salmon, chicken breast, steak, and pork chops.
If you don't have a cast iron skillet, run – don't walk – to your nearest kitchen store and get yo-self one today.
Essential Kitchen Item #3: Silicone Spatulas
Silicone is an incredible material that looks and feels like if plastic and rubber had a baby. I grew up with the kind of spatulas that melted when you accidentally left them in the pan. That can't be good to ingest, right?
These silicone spatulas never melt. Silicone is sturdy, yet flexible, and can withstand really high heat – up to 500 or 600 degrees Fahrenheit.
My set of silicone spatulas was a gift a loooong time ago (maybe my first wedding? Yikes!) that I use all the time. In fact, I had to get them out of the dishwasher and wash them just to take a photo and show you what they are.
These aren't flashy or pretty, but silicone spatulas are really functional.
Essential Kitchen Item #4: 4-cup Pyrex Bowls
After learning about the hormone disrupting chemicals that leach into food from plastic, I've slowly but surely been changing all our reusable containers to glass.
These 4-cup Pyrex Bowls are my favorite. I think I have about 10 of them that I've collected by now, and at various times they're all in use.
I freeze food in these babies. I reheat food. I use these to serve sauces – that then I simply cover with a lid to put leftovers in the fridge instead of dirtying another dish. You can even bake in these dishes; they're made of the same stuff as your glass Pyrex 9×13-baking dish.
These bowls come in a variety of sizes, but I've found the 4-cup size to be the most functional for storing leftovers and taking lunch to work (back in the day I went to an office).
Essential Kitchen Item #5: Silicone Baking Mats
I rediscovered my silicone baking mat only a few months ago.
This was another gift I was given years and years ago, but I rarely used it because I thought it was only for baking cookies. And if you know me, you know I'm not much of a baker.
However, I discovered that these silicone mats are incredible for roasting veggies and preventing them from sticking to the pan.
I used it to make potato chips – and the chips just slid off. That's never happened before. Not even with parchment paper and no matter how much oil I use.
If there's someone in your life who wants to cook at home more often, but hates scrubbing their baking pans for hours, a silicone baking mat needs to go on your gift list.
Intentional Gift Giving
Whether you find something practical or more fun for the person on your list, remember that old (but true) cliché: it's the thought that counts. I hope you have a wonderful holiday season, stay safe and warm, and take care of those you love – whether near or far.
Do you have other kitchen gadgets you can't live without? Drop a comment and let me know what I should try!
For more of my favorite kitchen essentials and ethically/sustainably made goods, check out my other product recommendations.
Happy shopping!
Ann from Peas & Hoppiness