Considering a meal kit delivery service? There are a few reasons why a meal planning service might be a better alternative to save time, money, and dinnertime stress.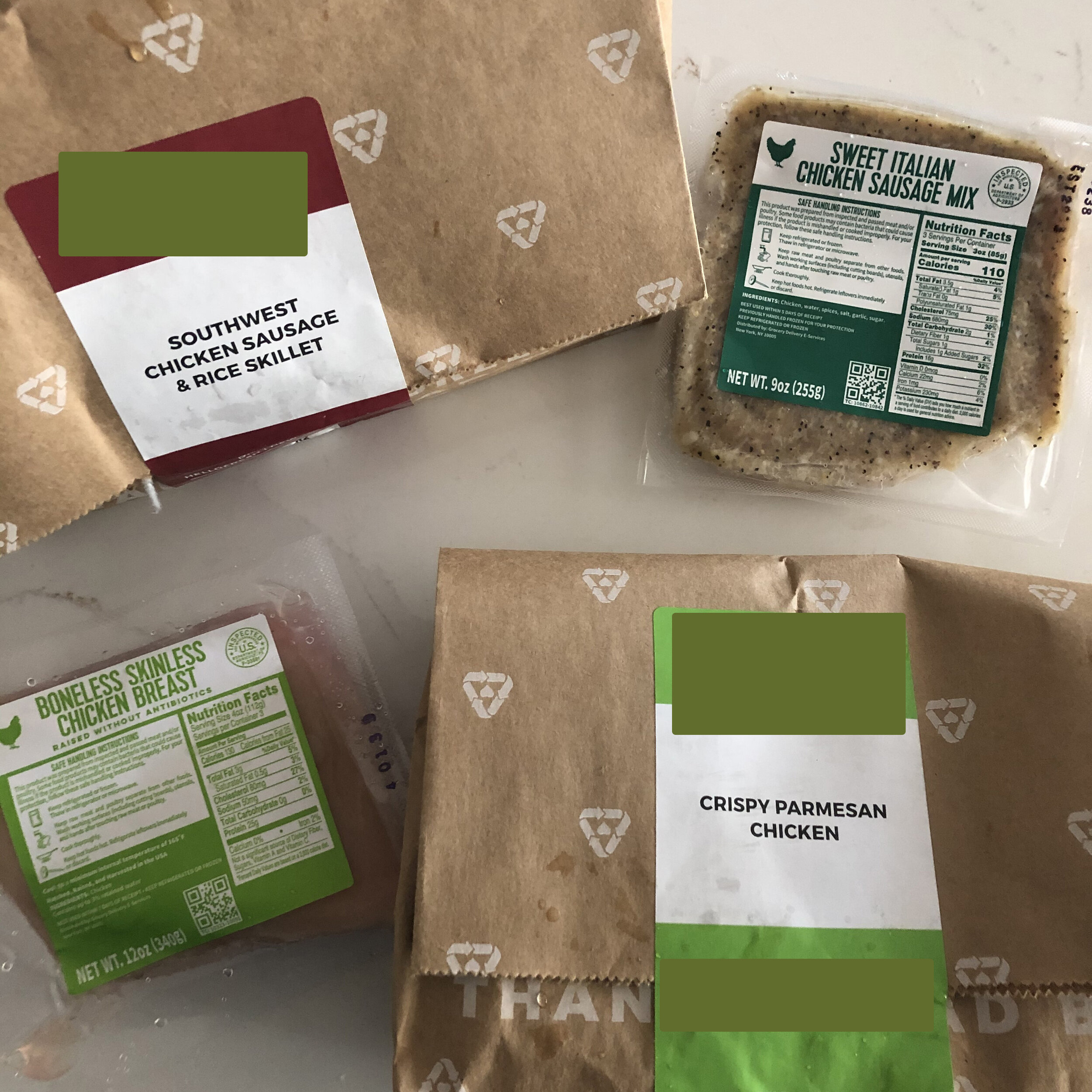 Meal Kit Delivery Services are very popular. Perhaps you've tried one yourself or know someone who swears by them.
But how do these services stand up when it comes to value for the cost?
I had the chance to sample one of the popular nationwide Meal Kit Delivery Services. To be honest, I was a little disappointed.
A meal kit delivery service can be helpful to jump-start cooking at home, especially if it's not something you're used to. As a long-term solution it might not be practical because of the cost, excess of packaging, and lack of nutritional balance.
1. Meal Kits Don't Save Much Time
I know this is the main "claim to fame" of meal delivery kits – everything is ready for you to cook.
But that's just the problem: you still have to cook the recipe. It's true, you don't have to physically go to the grocery store – but nowadays almost everyone can find a grocery store with delivery service.
Ordering your own ingredients means you can also add on those other household grocery essentials – like coffee, yogurt, or fruit – without having to make a separate trip.
One of the true keys to saving time in the kitchen is to nail down your meal planning. To get started, download this free Meal Planning Template.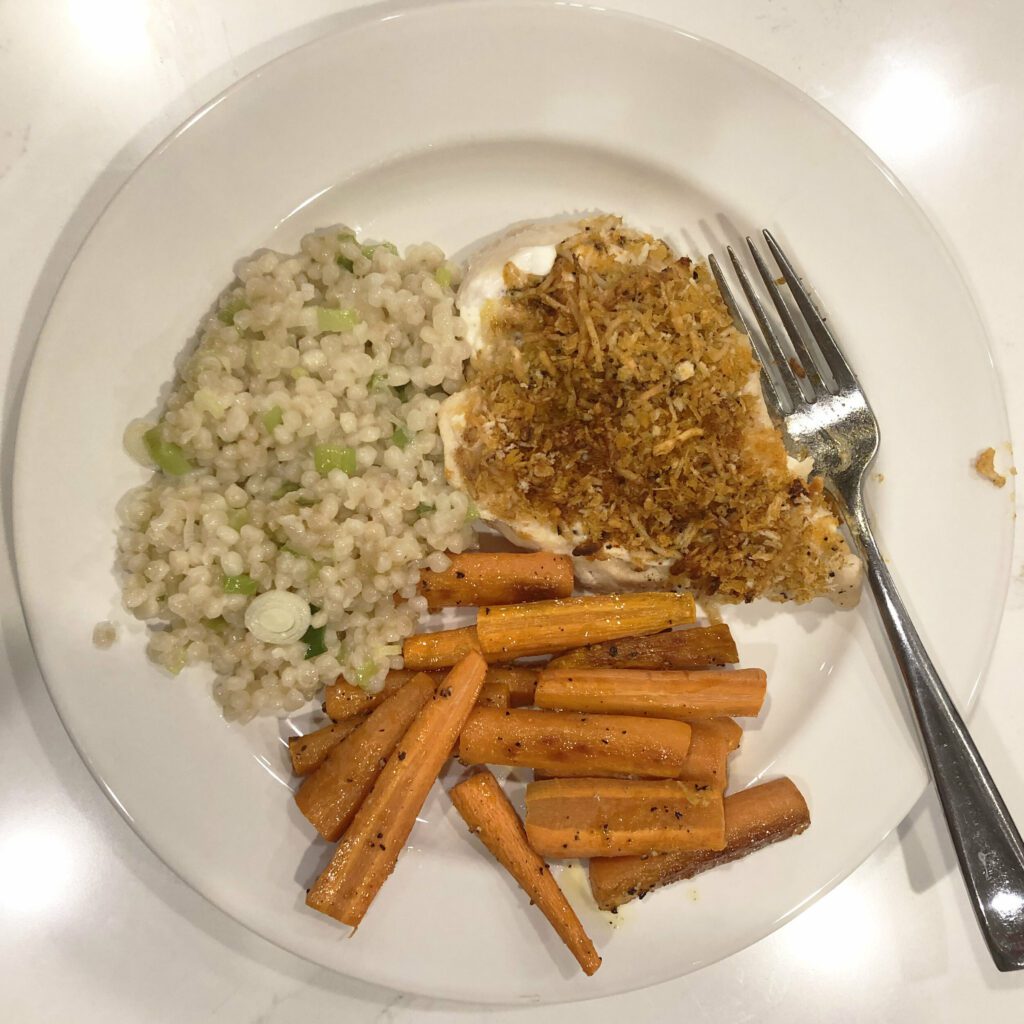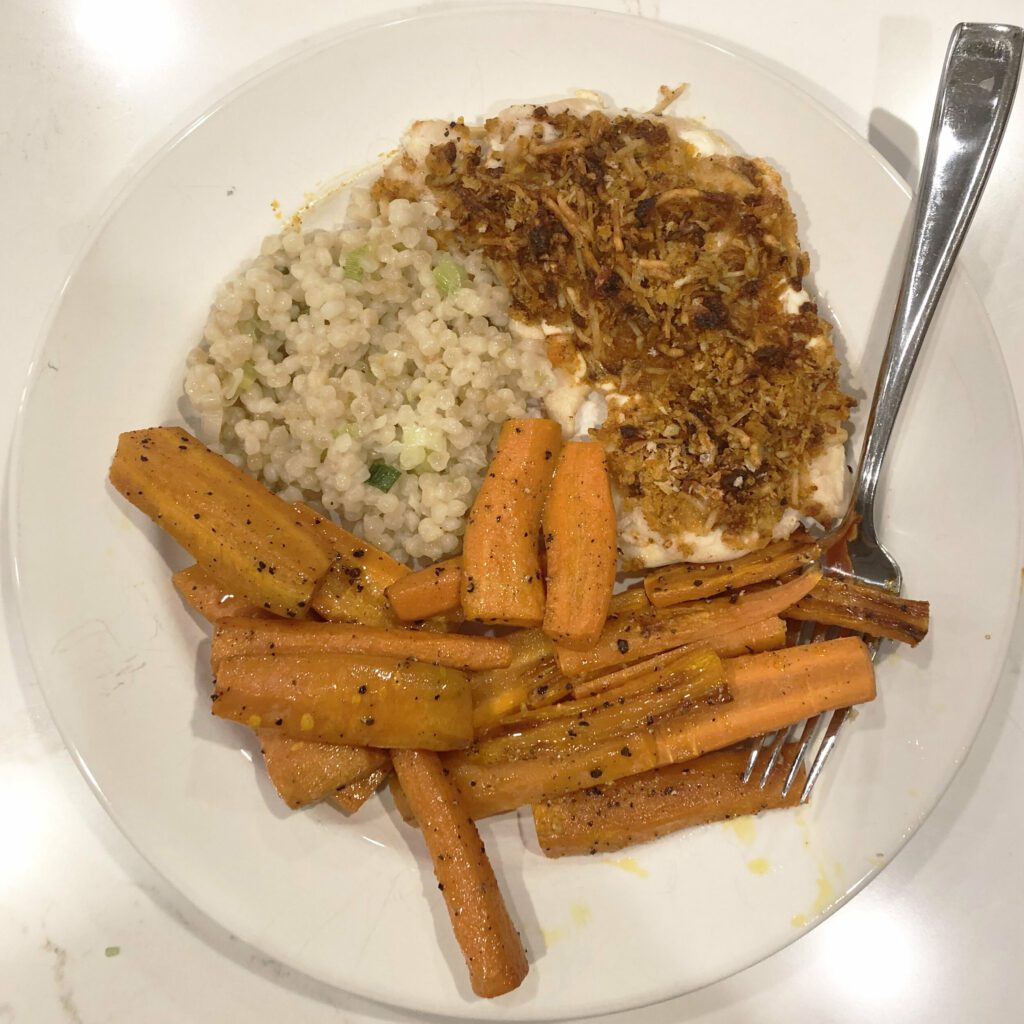 2. Meal Kits Aren't Balanced Nutritionally
For all the packaging and time it took to make the meal, I was disappointed to see that the meal kit delivery service we tried didn't balance the meal according to the healthy plate model.
There was far too much starch and protein and not a large enough serving of veggies in either of the meals we tried. I ended up adding more vegetables from our own stash to balance the meal.
Don't get me wrong – the meals do include vegetables, just not enough. Seeing this imbalanced plate reinforces the myth that we need more protein and starch than we do veggies; in fact, it's the other way around!
Some meal kits are better than others when it comes to balance. It turns out the one I chose wasn't as nutritionally complete as I would like.
3. Everything in the Meal Kit is Wrapped in Plastic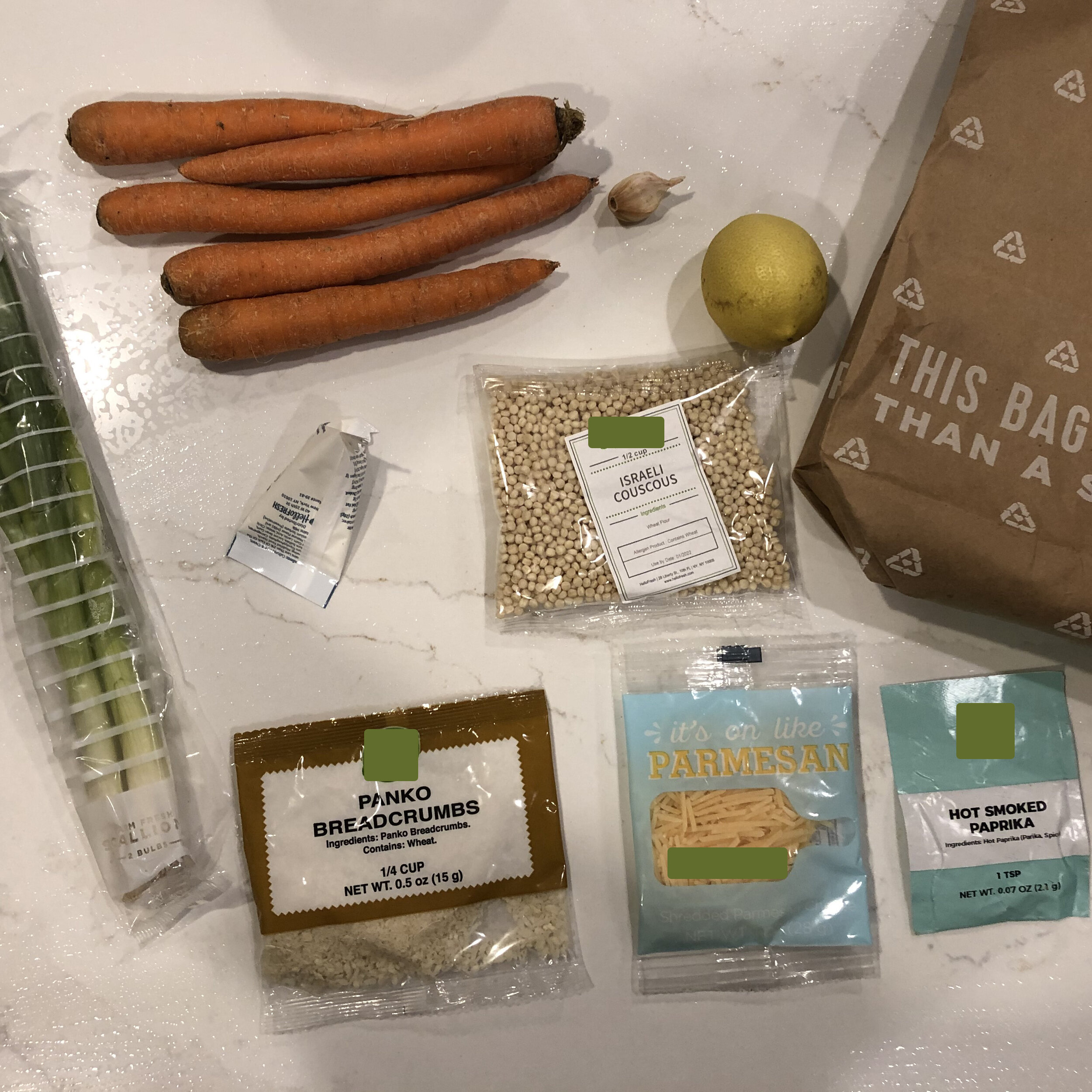 If you're interested in eco-friendly living, you may be turned off by the amount of plastic packaging used in a meal kit delivery service.
I could see the meal kit we sampled was trying to address this because they included a lot of cardboard packaging. Unfortunately, all the vegetables were individually wrapped in plastic.
Instead, when I go to the grocery store or farmer's market I bring my reusable produce bags. The only plastic I bring home is packaged meat, dairy, and snacks. It's still not a perfect system, but it's much better than all the plastic that entered our house in this kit!
4. Where Does the Food in a Meal Kit Come From?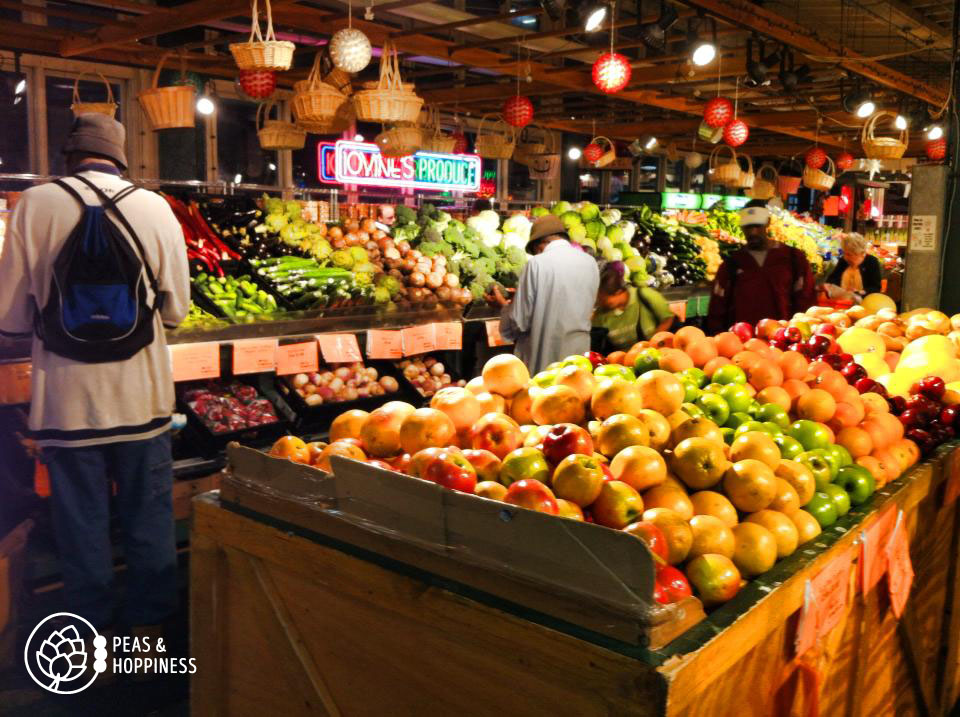 We all know food comes from the grocery store.
Just kidding – food is grown by a farmer! And if you want to know your farmer, a meal kit delivery doesn't give you that option.
Using seasonal produce and shopping at your local Farmer's Market or subscribing to a local CSA (Community Supported Agriculture) can offer you better tasting, fresher, and more nutritious produce.
Learn more about what vegetables are in season right now with this free Seasonal Vegetable Guide.
5. A Meal Kit Delivery Service is Expensive
At an average of about $10/meal, a meal kit delivery service would make us go way over our monthly grocery budget.
The cost of a meal kit is usually less expensive than going out to eat. But because I still having to make the meal (and clean up the dishes afterwards), this price point is just not worth it to me.
On the other hand, a meal planning service like the Peas & Hoppy Meal Guides can help you save hundreds (yes – HUNDREDS) of dollars every year by cooking more often at home and preventing food waste.
Want to Cook More at Home? Try a Meal Planning Service Instead of a Meal Kit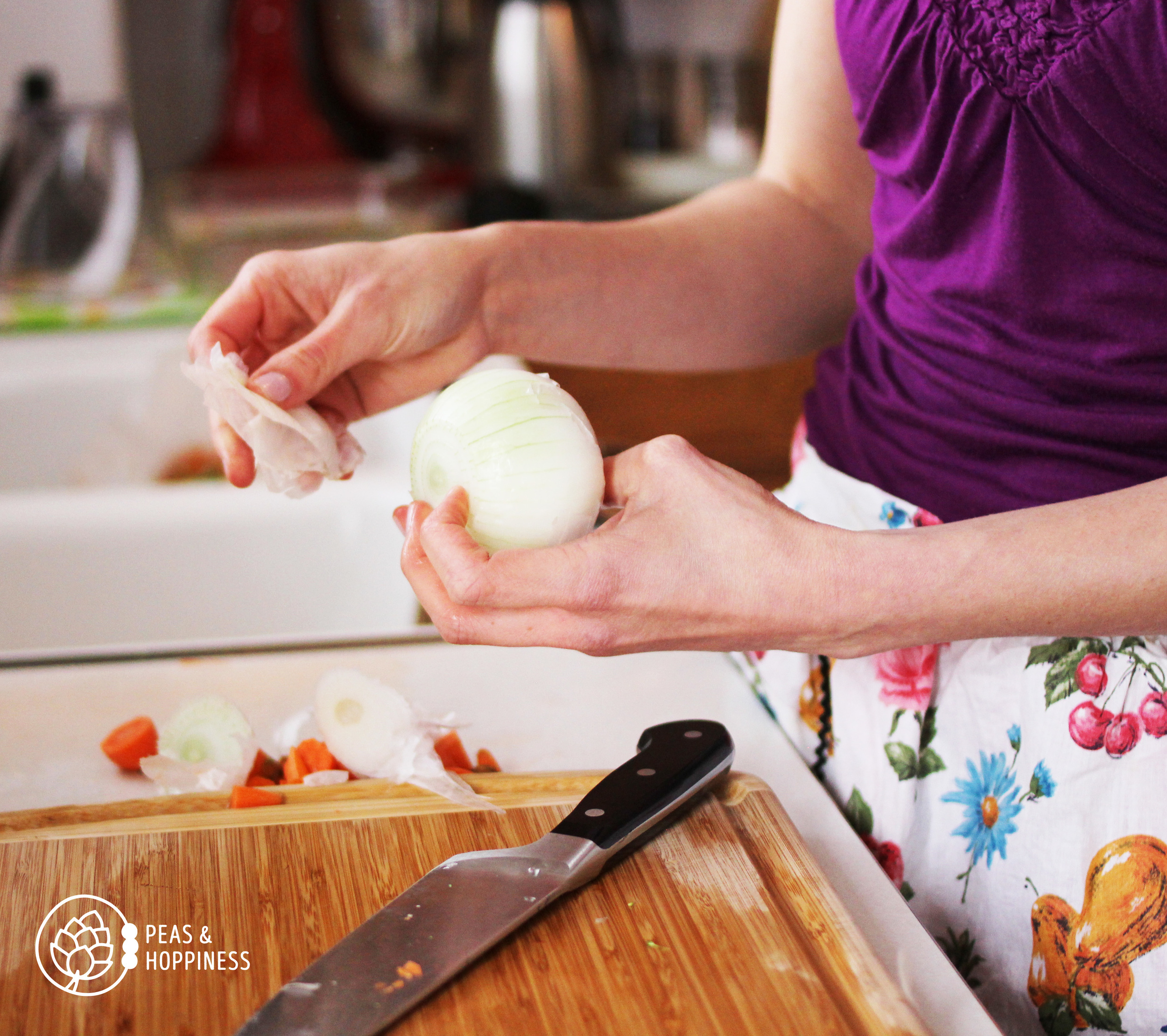 If your goal with a Meal Kit Delivery Service is to eat more often at home, you don't need a pre-packaged kit. What you really need is a process of meal planning that makes it easier to get dinner on the table.
Our customizable meal planning service, the Peas & Hoppy Meal Guide Membership, uses an easy 3-step meal planning process so you can get table even on the busiest weekday nights.
Each week members get a new menu with 10 fresh meal ideas that you can fully customize. Make your menu gluten-free, dairy-free, vegetarian, or vegan using our searchable database of over 800 healthy recipes.
Menus are planned seasonally so you can support local farmers. Explore a "Flexitarian" or plant-based lifestyle with tasty vegetarian options.
If you're ready for a long-term solution to make mealtime easier for your busy family, start a free trial of the Peas and Hoppy Meal Guide Membership.
Spend less time worrying about dinner and more time making memories around the table.
Happy cooking,
Dietitian Ann from Peas and Hoppiness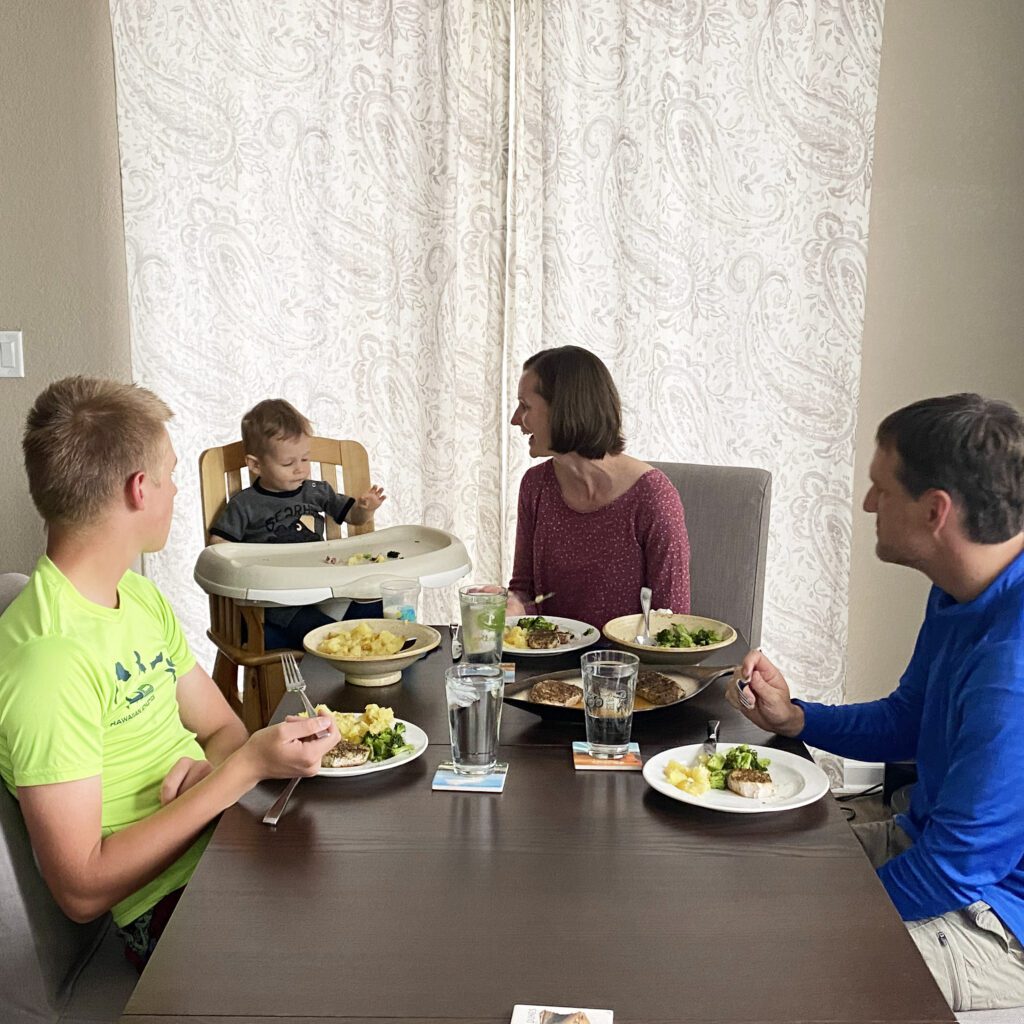 Take the Overwhelm Out of Mealtime
Be confident knowing you're feeding your family quality food with our customizable meal planning service.
Spend less time, money, and energy thinking about what's for dinner with the Peas & Hoppy Meal Guide Membership!