What can you do with mulberries from your local tree? This easy recipe for Mulberry Cobbler is perfect to use this seasonal summertime fruit!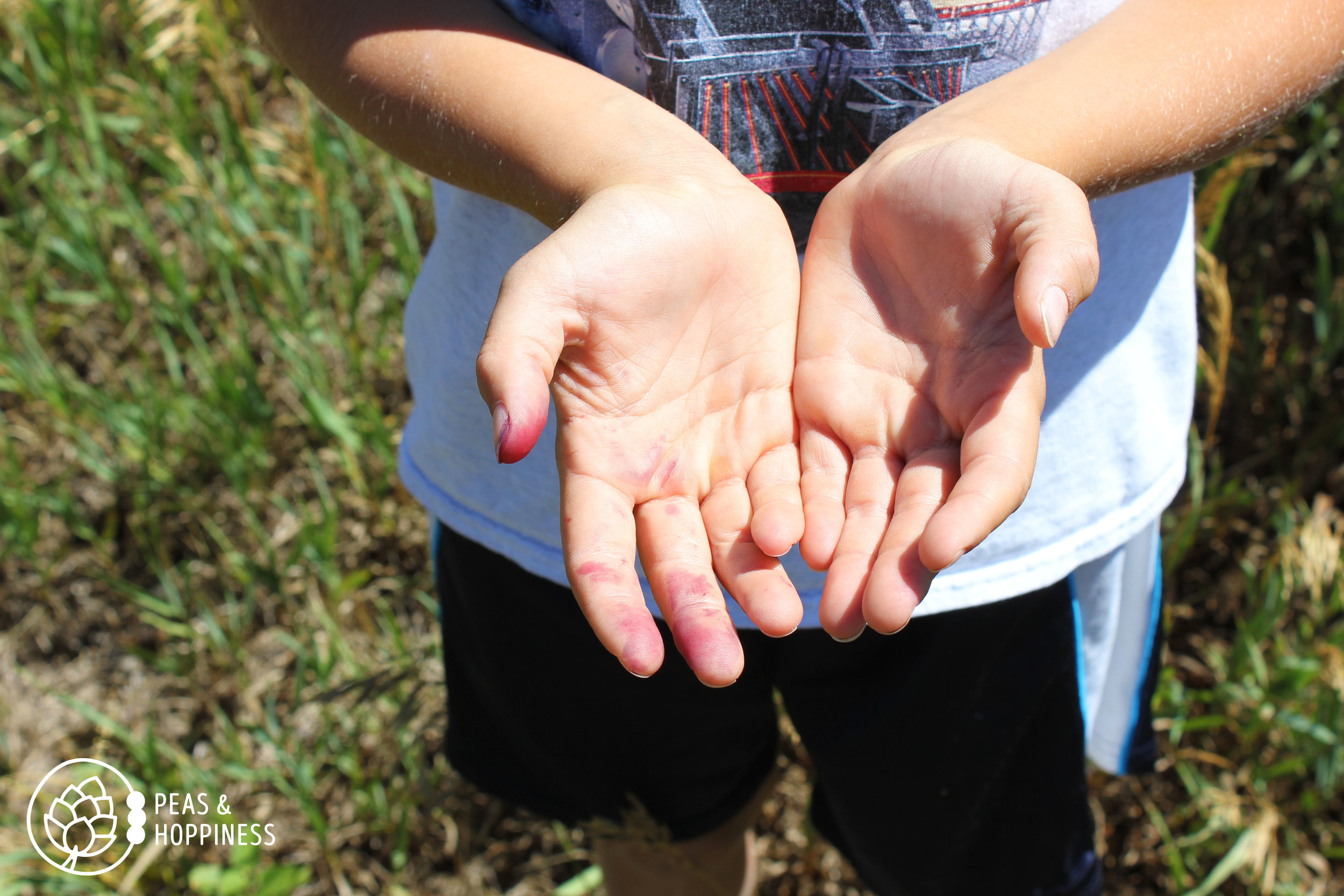 Summer has been my favorite time of year since I was a kid growing up on the farm.
Once school got out, I spent my days bare-footed playing in the barn, attempting to tame generations of farm kittens. My brother and I swam in the stock-tank, the farm kid version of a swimming pool. We "rescued" toads and salamanders from the window wells of the house.
But of all the memories, one of the sweetest – literally – is picking mulberries off the tree in my best friend's backyard. We'd arrive back home with purple-stained mouths, hands, and bare feet.
The fruits of our labor were usually consumed long before we made it into the house.
A mulberry is a small, sweet fruit which looks like a blackberry, but is much smaller. The berries are about one-third of the size of a blackberry and are much more fragile.
The mulberry variety from my childhood is called morus nigra, or black mulberry. Botanists have identified 16 different mulberry species, but there may be as many as 100 different varieties. The other two most common are the white and red mulberries.
Where Can You Find Mulberries?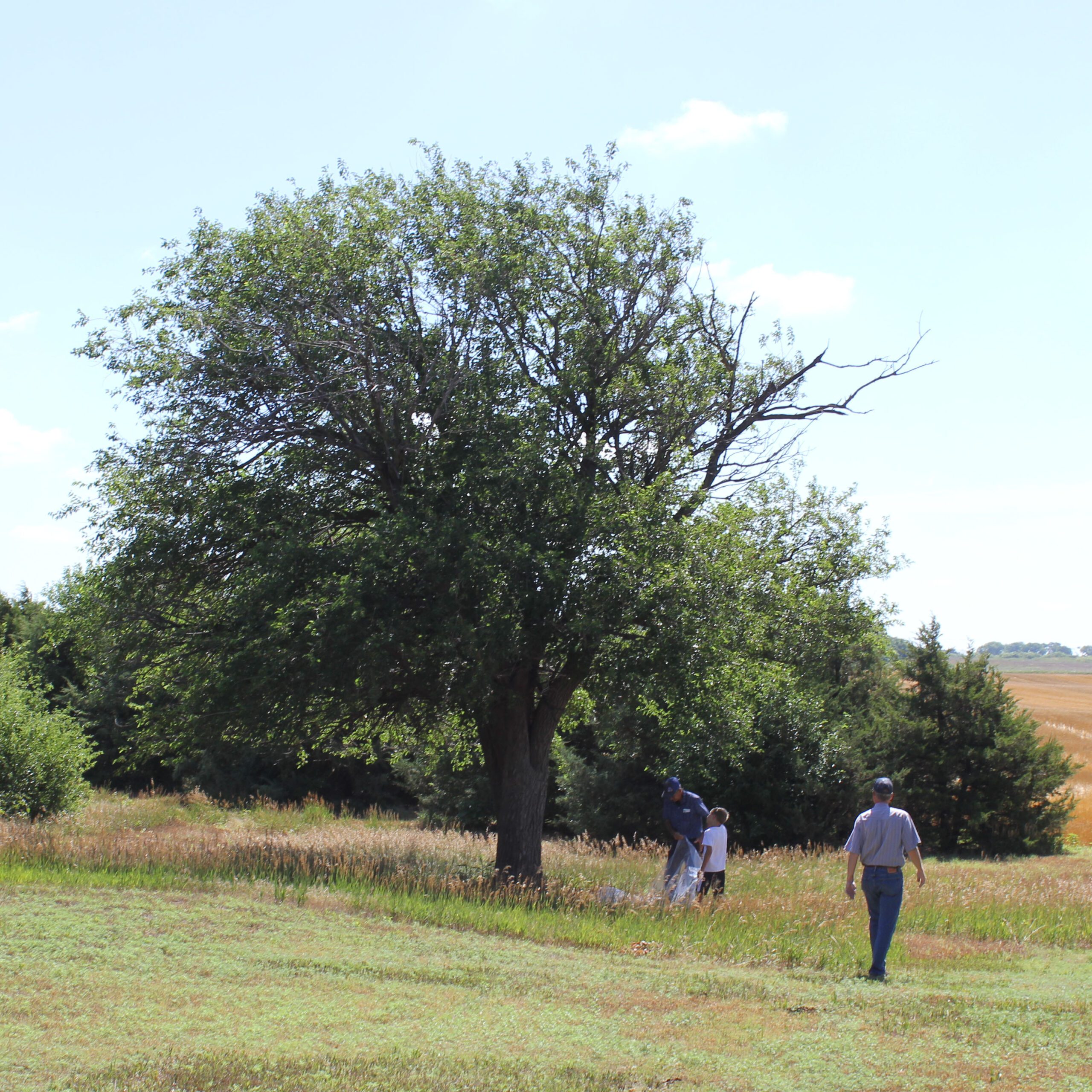 Many cultures enjoy mulberries! They can be found in Africa, North America, Europe, and Asia.
You're unlikely to find mulberries in a store. These berries haven't been bred to be hearty like other berries you can find. They "smush" easily!
If you don't have a tree in your backyard, you're most likely to find mulberries at a local farmer's market when they're in season during the summer.
Mulberrying: How to Pick Mulberries
"Mulberrying: verb. to gather mulberries by placing a tarp under a tree and shaking said tree's branches until all ripe berries (and bugs and sticks) fall into the tarp"
If you're lucky enough to have a mulberry tree near you, I'm honored to teach you my mulberrying technique.
First, go find a mulberrying tarp. This could be a big piece of plastic or an old sheet you'll never use again. Next, grab a ladder or some sort of long stick. The best mulberries are often located high in the tree, so you need a way to get to them!
Lay your mulberrying sheet underneath the branches and vigorously shake or hit the high branches. Hundreds of mulberries (and sticks and bugs) will rain onto your tarp!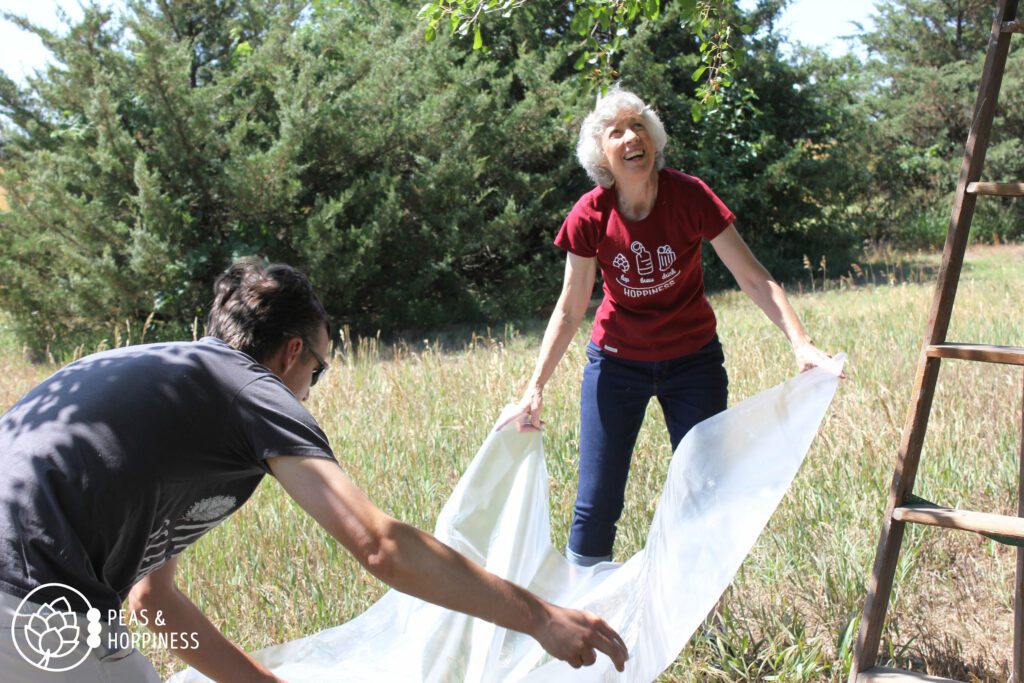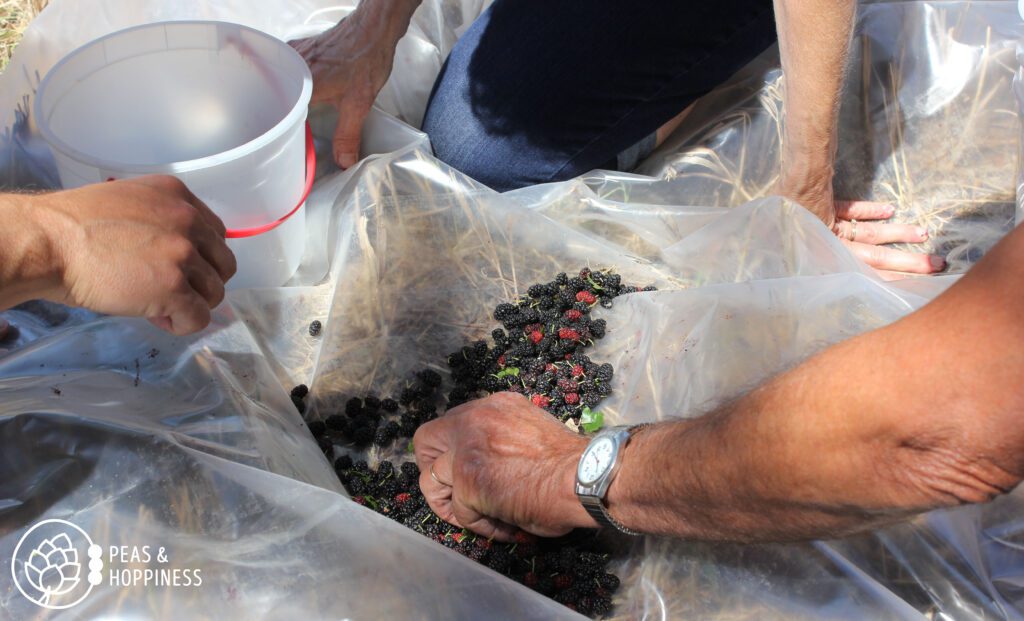 How to Make Mulberry Cobbler Using Fresh Mulberries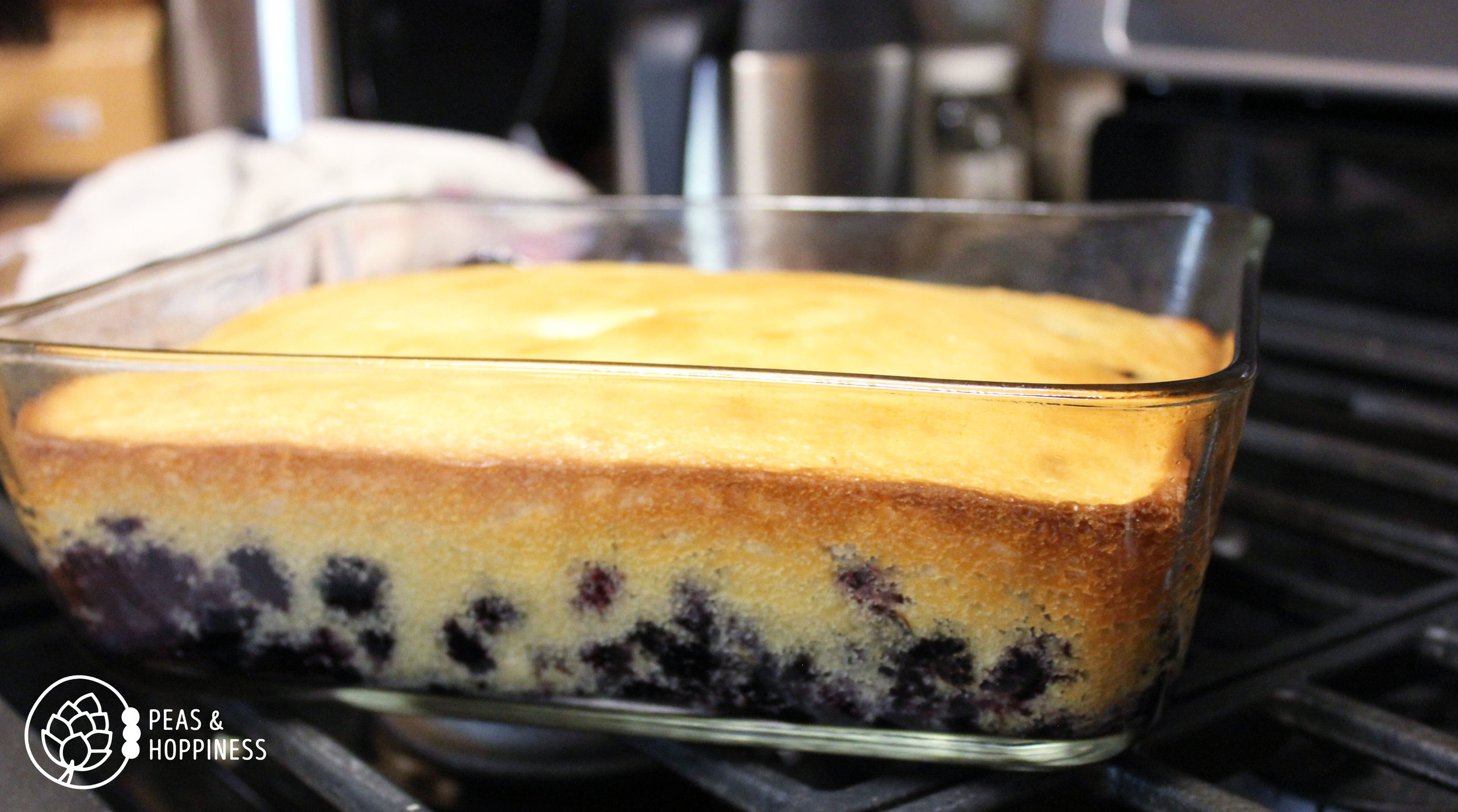 Once you've gathered your fresh mulberries, pick out as many of the sticks, bugs, and leaves as you can. Then wash your mulberries in a sink full of cold water. You might want to wash them again, just for good measure.
Preheat the oven to 375 degrees Fahrenheit and prepare a 2.5-quart baking dish by spraying with cooking spray. Spread five cups of clean mulberries evenly along the bottom of the prepared baking dish.
In a mixing bowl, add 1 cup flour, 2/3 cup sugar, 2 teaspoons baking powder, and a half teaspoon of salt. Stir to combine, then add a cup of milk of choice (skim, whole, or non-dairy) and a teaspoon of vanilla. Mix using a whisk until it forms a smooth batter.
Pour the batter evenly over mulberries in the baking dish. Cover dish with aluminum foil and bake 30 minutes. Remove the foil and bake another 20-30 minutes until golden brown and cakey top springs bake when touched.
I hope you enjoy this favorite summertime dessert as much as we do!
Happy mulberrying,
Dietitian Ann from Peas and Hoppiness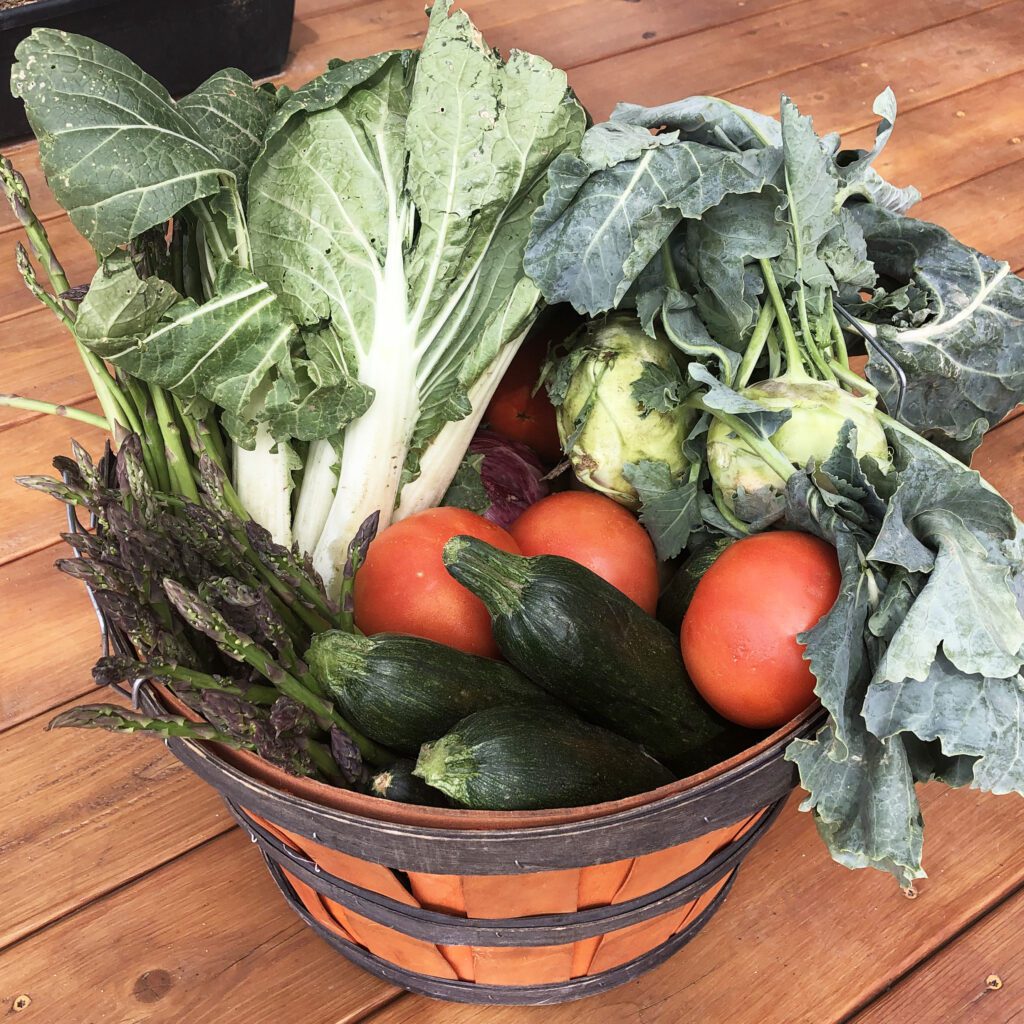 Download this Seasonal Vegetable Guide so you know which vegetables are available year-round.
Support local farmers and know where your food comes from!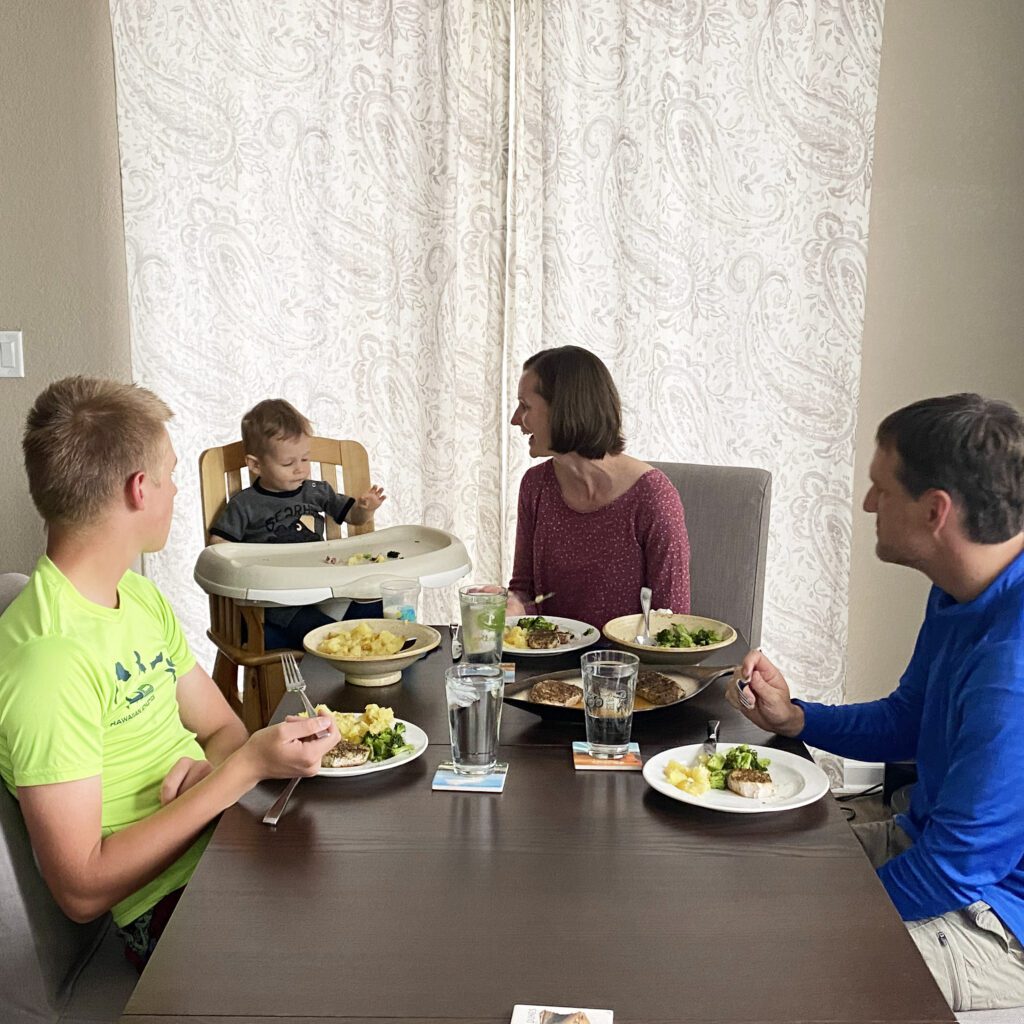 Enjoy Family Dinner, Stress-Free!
Enjoy nourishing meals and connect with your family around the dinner table without spending hours planning when you join the Peas & Hoppy Meal Guide Membership.
Our customizable meal planning service features an easy-to-use app and made-for-you grocery list to save time and money with meal planning.
"We've had better meals in the last three weeks than most of the meals at our regular restaurants."
– J.H., Member of the Peas & Hoppy Meal Guides