Learn about citrus farming in Florida in this interview with Victor Story, an Orange Grove Farmer in Lake Wales, FL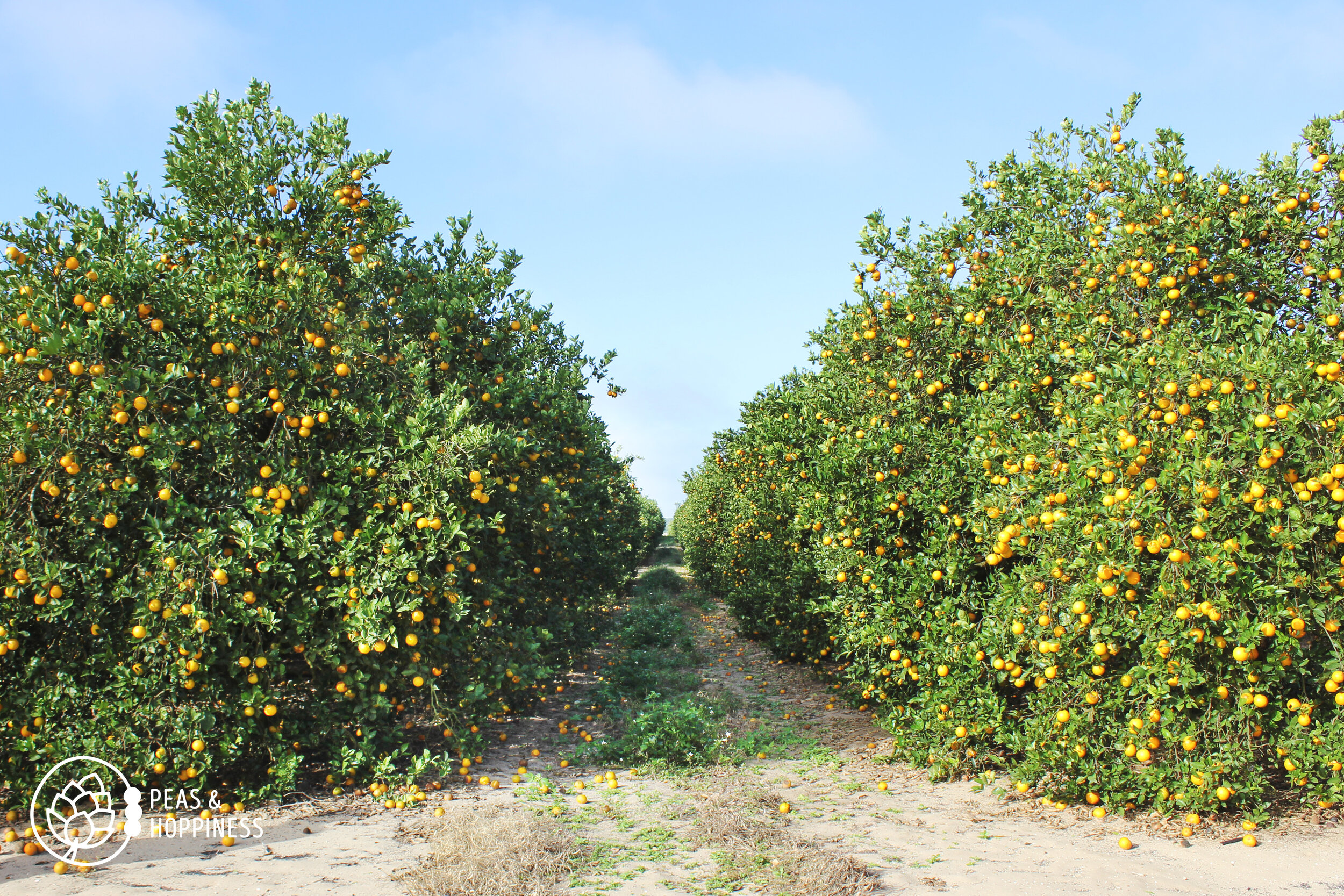 "I'm going to quote my daddy," Victor Story told me on a January afternoon, "'Farming is an honorable way to make a living.' You're raising something wholesome and healthy. There's a satisfaction about that."
Vic – as everyone calls him – and his sons Matt and Kyle together own and operate The Story Companies. Their roughly 5,000-acre farm is made up primarily of different varieties of oranges and a tangerine or two, harvested between October and June.
Vic's grandparents planted the first orange groves as a retirement investment in the 1920s, on the land where Vic's son Kyle lives now. It was Vic's parents who started farming full-time, planting a grove in 1945 and officially establishing the Story Companies. A few of the original trees from the 1920s still grow in the original grove, now nearly 100 years old.
"Citrus is a long-term proposition," Vic explained, "We think of citrus groves in terms of lifetimes."
Out of this statement is borne Vic's farming philosophy: protecting precious resources of land and water to pass the farm on to future generations.
Citrus Greening and Its Threat to Citrus in Florida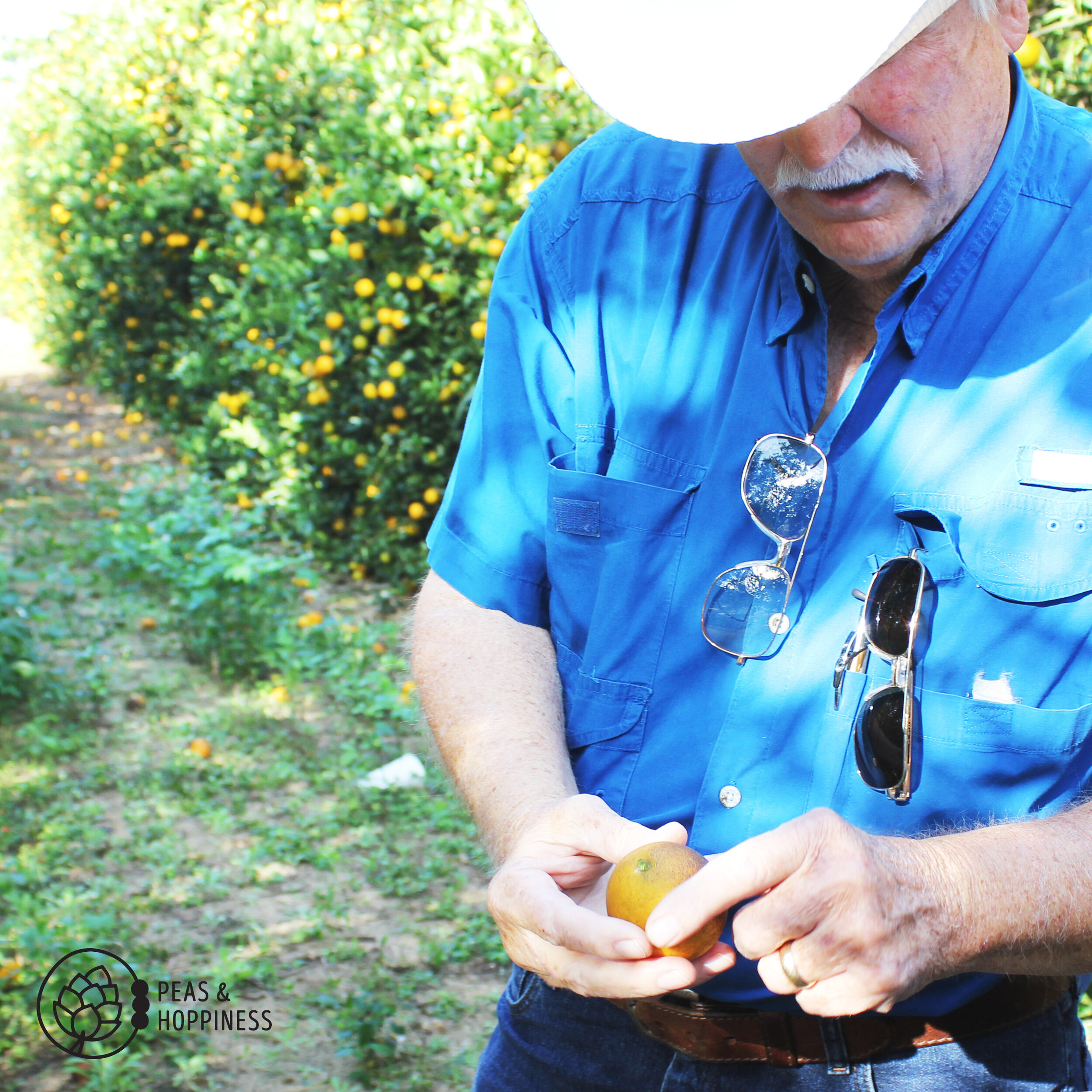 It's impossible to talk about sustainable citrus in Florida without talking about greening. Citrus greening, as Vic explained, is a disease which prevents the plant from carrying the nutrition it photosynthesizes in its leaves to the roots and the rest of the plant, essentially starving the plant and causing it to die.
Scientifically known as Huanglongbing disease, greening is caused by a bacterium transmitted by the Asian Citrus Psyllid – one of the worst pests for Florida citrus farmers. The psyllid originated in Asia, was first detected in Florida in 1998, and rapidly spread. It's one of the reasons many smaller citrus farmers have gone out of business in the last 20 years and is also the reason Vic calls organic citrus in Florida, "unsustainable." Synthetic fertilizers have proven key to provide enough nutrition to the plant for it to survive greening. Pesticides are also essential to control the psyllid population. Without these tools, it's possible no orange groves would even be left in Florida.
However, Vic and his team have also learned that simply because the pest is destructive doesn't mean harsh chemicals are best to treat the problem. Instead they use the minimum necessary to control pests and nourish the crop.
"You try not to use anything more harmful than you have to, because if you kill off the 'beneficials' you can create more harm," he explains, giving the example of the Citrus Psyllid Wasp. This wasp is a natural predator of Asian Citrus Psyllids and lays its eggs in the psyllid nymphs. The young wasp feeds off its host as it grows and ultimately kills the psyllid. Because the toxic chemicals which kill psyllids also kill the wasp, avoiding certain chemicals helps to naturally control the psyllid population.
The University of Florida has been researching other ways of controlling greening, including experimenting with different varieties of plants. While almost all citrus is susceptible to the disease, a few varieties of lemons, tangerines, and now a few oranges appear to be able to survive.
The Long Growing Cycle of Citrus
One of the biggest challenges citrus farmers face is the length of time between research and production.
An orange grove starts indoors in a nursery where the seed of what will be the root stalk is planted. Once the root stalk has grown to about 18 inches in height, the grower slips a bud into the stalk about 4 inches up from the soil. The original root stalk is bent over to allow the bud to grow. Once the bud has grown to 12 inches or so, the top of the root stalk is cut off and discarded; the bud and the root stalk have now become one plant.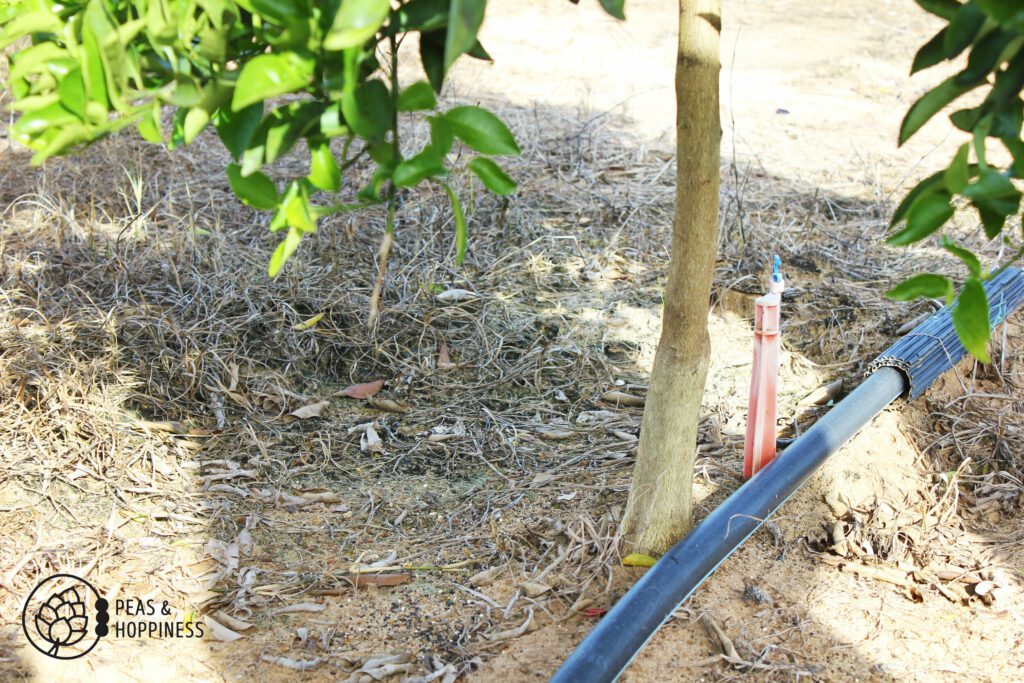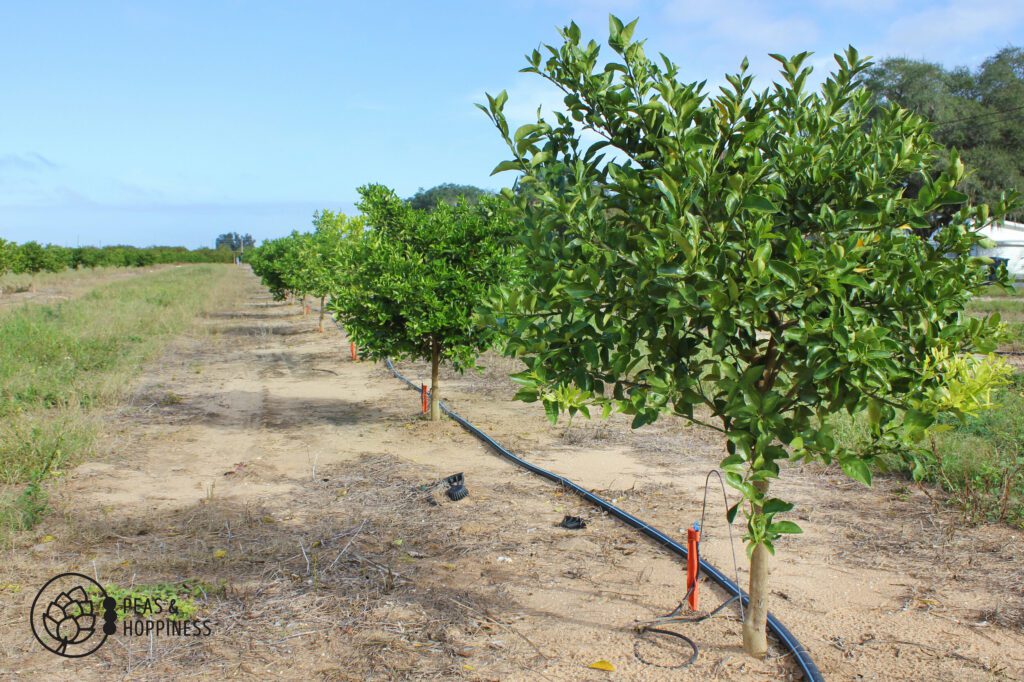 The entire process takes about 18 months – and the plant hasn't even yet seen the orange grove where it will ultimately be planted. An orange grove usually doesn't turn a profit until seven to eight years after planting.
The final product from the nursery will have characteristics of both the root stalk and the bud. For example, the root stalk may be a tree which produces small, bitter fruit – not good to eat – but also produces a large tree and heavy bearing characteristics. The bud, however, might be an early orange with good color, good flavor, and high yield. The final tree can have the best of both plants.
Where do Oranges Go? How Oranges are Consumed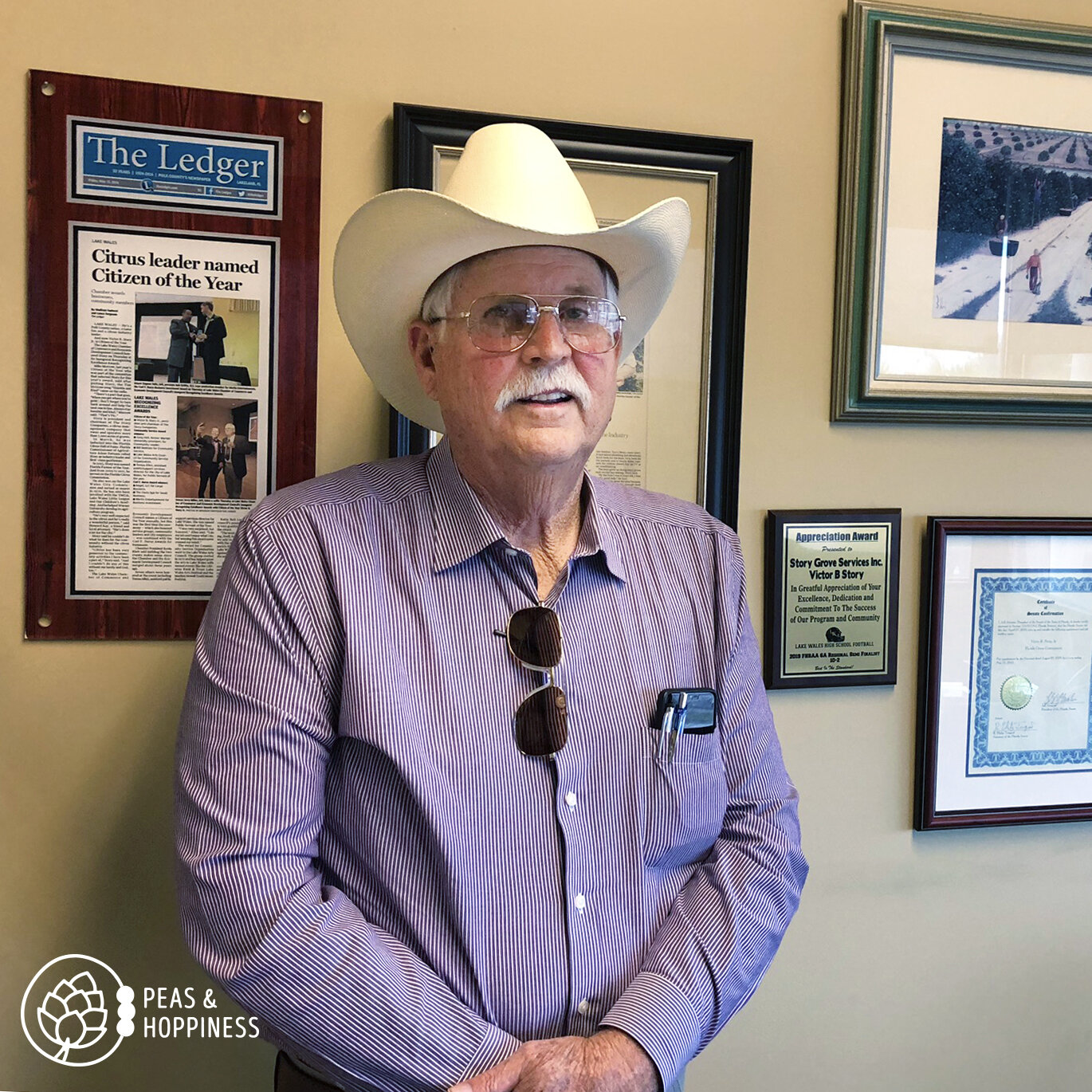 Juice: Vic estimates about 90% of oranges in Florida go to juice. The Story Companies contract directly with household name producers such as Minute Maid, Tropicana, and Florida's Natural, the latter of which is headquartered in Lake Wales and where Vic sits on the board of directors.
Whole Fruit: The Story Companies also sell some whole fruit to packers, like Dundee or Rio Citrus, which ultimately will end up in the produce section of a grocery store or stored in cold-pack facilities to make fresh juice when trees aren't producing.
Risks and Challenges of Citrus Farming
Like other farmers, citrus farming is a life-or-death game of risk. "Work like it all depends on you and pray like it all depends on God," says Vic, "It takes both in my opinion. You better hope the Good Lord is looking out for you because there is a lot that can trip you up out here."
While there used to be 6,000- 8,000 growers in Florida, now there are fewer than 2,000. Vic cites urbanization, weather, and greening for the decline. He tells of freezes in 1983, '85, and '89 which wiped out the northern tier of citrus in Florida. While some of those growers moved southwest, not all remained in farming.
This, indeed, is Vic's biggest worry: any of the things that could put you out of business. His biggest worry is related to his biggest accomplishment: "not going broke."
"Low price cycles can put you out of business as fast as hurricane or a freeze," he explains. Foreign competition is one of his biggest challenges, primarily because of the cost of labor.
While his year-round employees total around 30, The Story Companies employ well over 100 seasonal employees during the harvest season. Due to the seasonal nature of their work, the company guarantees these employees 50 hours per week if they show up: 10-hour days during the workweek and usually also on Saturday; absenteeism is not tolerated.
Although Vic expects much of his employees, he also treats them well. "We don't hire minimum wage. Nobody is making minimum wage because we expect more out of them than that," Vic says of his seasonal employees. "When we hire someone, we count on them. But on the other hand, if I had to pinpoint our average pay, it would probably be around $14 an hour."
Despite this, labor is still hard to find. Many of Vic's long-time employees from Central America have been with him for over 20 years and are now reaching an age where they are too old for the strenuous harvest season. Many of the children of these employees have opted for an education over physical labor: the nephew of one of Vic's long-time employees from Mexico now works in their main office after earning a degree from a local college.
Regardless of the political controversies over illegal immigration, Vic explains he never – and couldn't even if he wanted to – hires illegal immigrants. "I wish some of the people coming here would be available to hire," he laments, explaining some of his best seasonal employees are from Mexico, hired through an H-2A visa.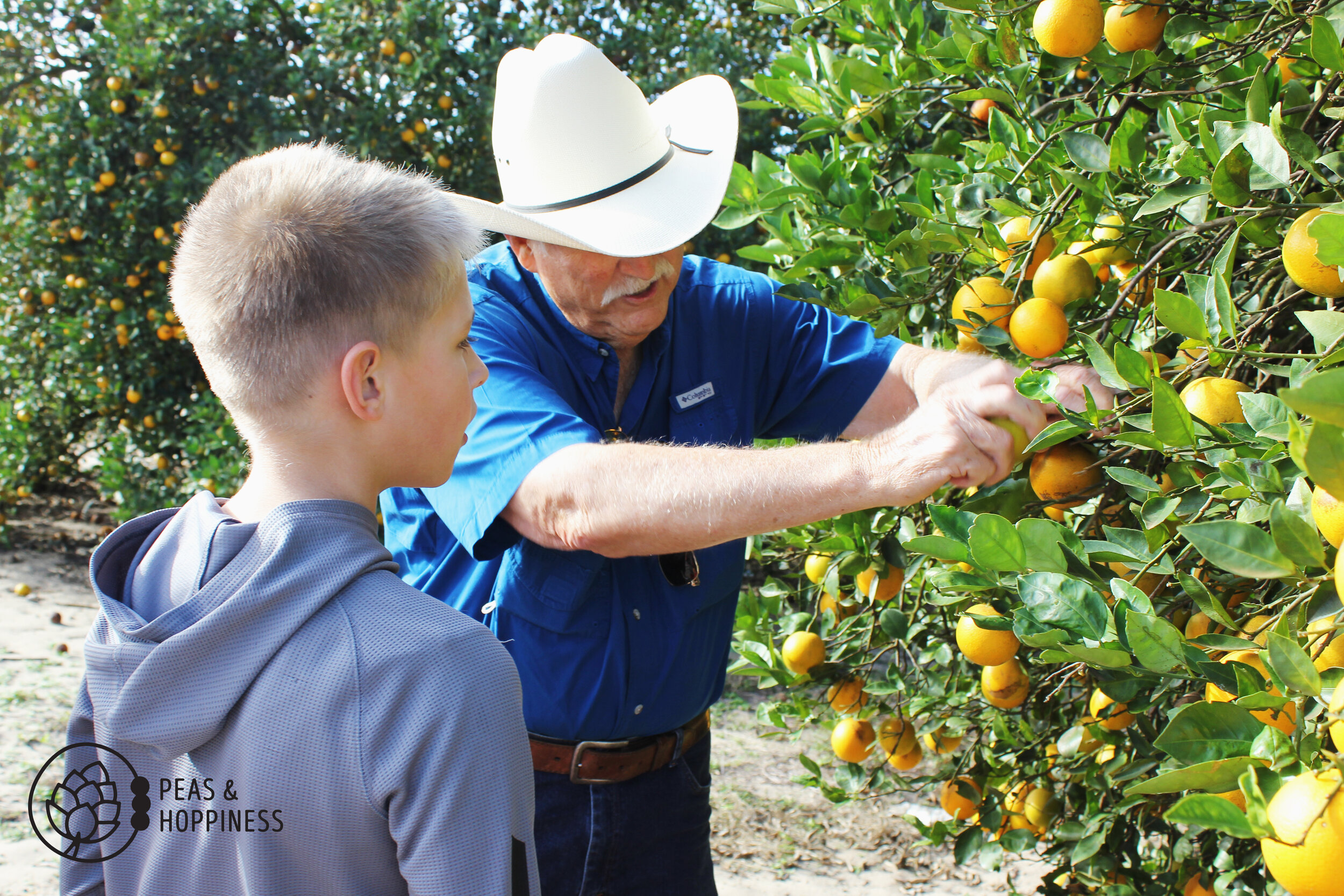 All of Vic's full-time employees have legal status within the United States. For seasonal labor, they contract with a company called State Wide Harvesting who hires people from Central America through the H-2A visa program for temporary agricultural workers. This visa program is closely monitored, and State Wide Harvesting is required to comply with strict regulations regarding housing, transportation to and from employee's home countries, and transportation within the U.S.
Vic's Farming Philosophy and What He Wants You to Know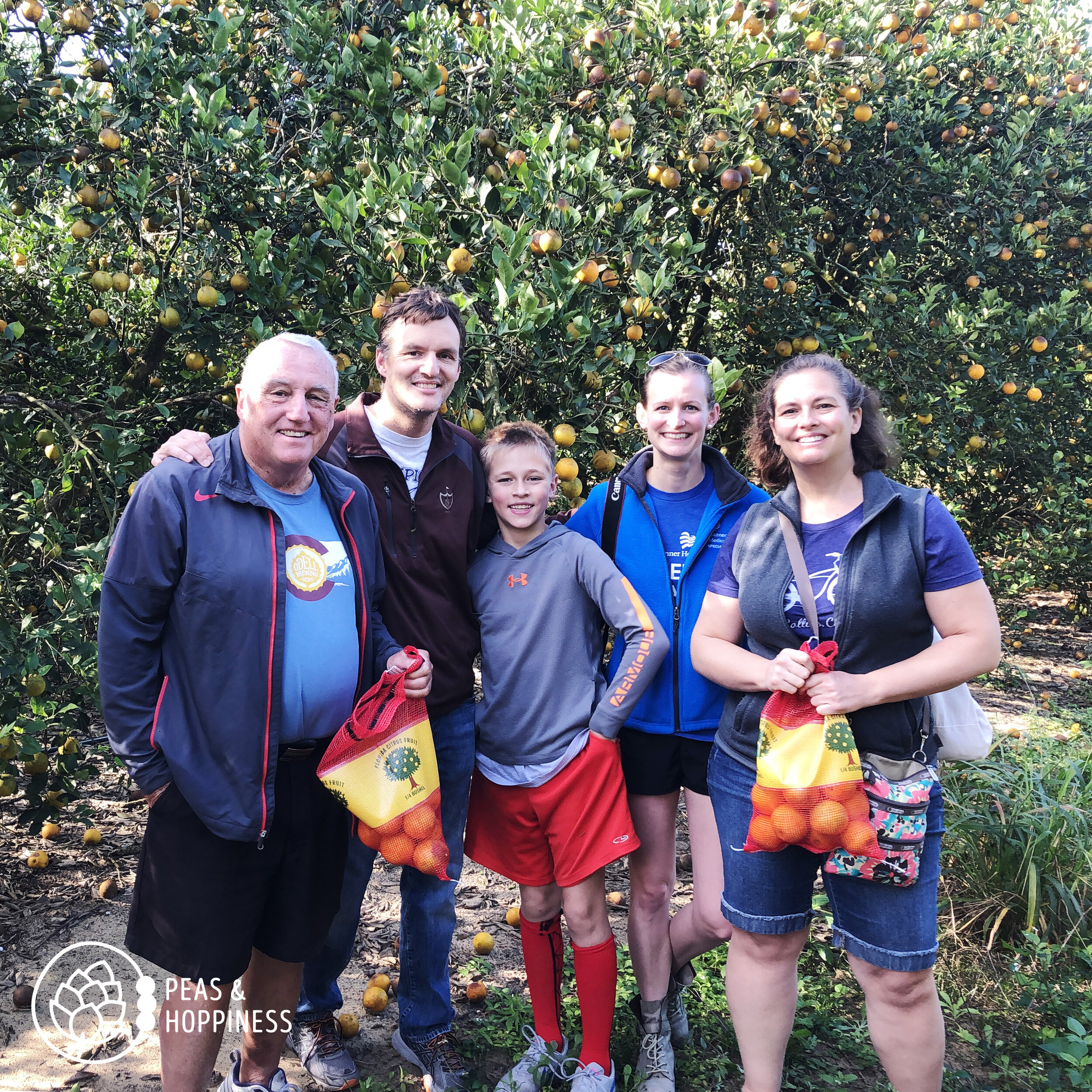 Even in the face of greening, low prices, and struggles with labor, Vic believe one of the biggest challenges in agriculture today is misunderstanding by the American people.
"You know it used to be that everyone knew someone on a farm, or they grew up on a farm. That's not the case anymore," Vic explains, "They don't have an appreciation for the risk-reward, for the use of resources… A lot of people don't understand farming and they think we're using a lot of harsh materials that might be harmful to the land."
This idea of using harsh chemicals not only goes against Vic's farming philosophy, but regulations by the United States Department of Agriculture (USDA) prevent any farmer from applying chemicals in certain conditions and at certain times. Just to keep up with all the regulations, a full-time employee records the amount of chemicals used, the weather at the time of application, and who uses them. All this information is available to the public – and to USDA auditors – to access at any time.
More than anything, Vic wants you to know, "that we're good neighbors, we're good stewards of our resources, and we strive to grow the most economical, safest food products in the world."
Vic and his family, though growing a completely different crop in a different part of the country, aren't so different from the farmers I know, love, and grew up with. They are hard-working people whose passion is to produce a quality product using the minimum inputs possible so their work can be carried on by generations into perpetuity.
As you're enjoying the fresh, juicy oranges which are in season this time of year, take a moment to think of Vic, Matt, Kyle, and all of the other people who work hard to provide you this, healthy, wholesome produce.
And, as I'll always encourage you to do, thank a farmer the next time you meet one.
Happy Orange Eating,
Dietitian Ann
Watch: How to Zest a Lemon