This recipe for homemade Cheddar Black Bean Burgers is a delicious vegetarian meat alternative. Enjoy these easy-to-make, plant-based burgers made with real whole food ingredients!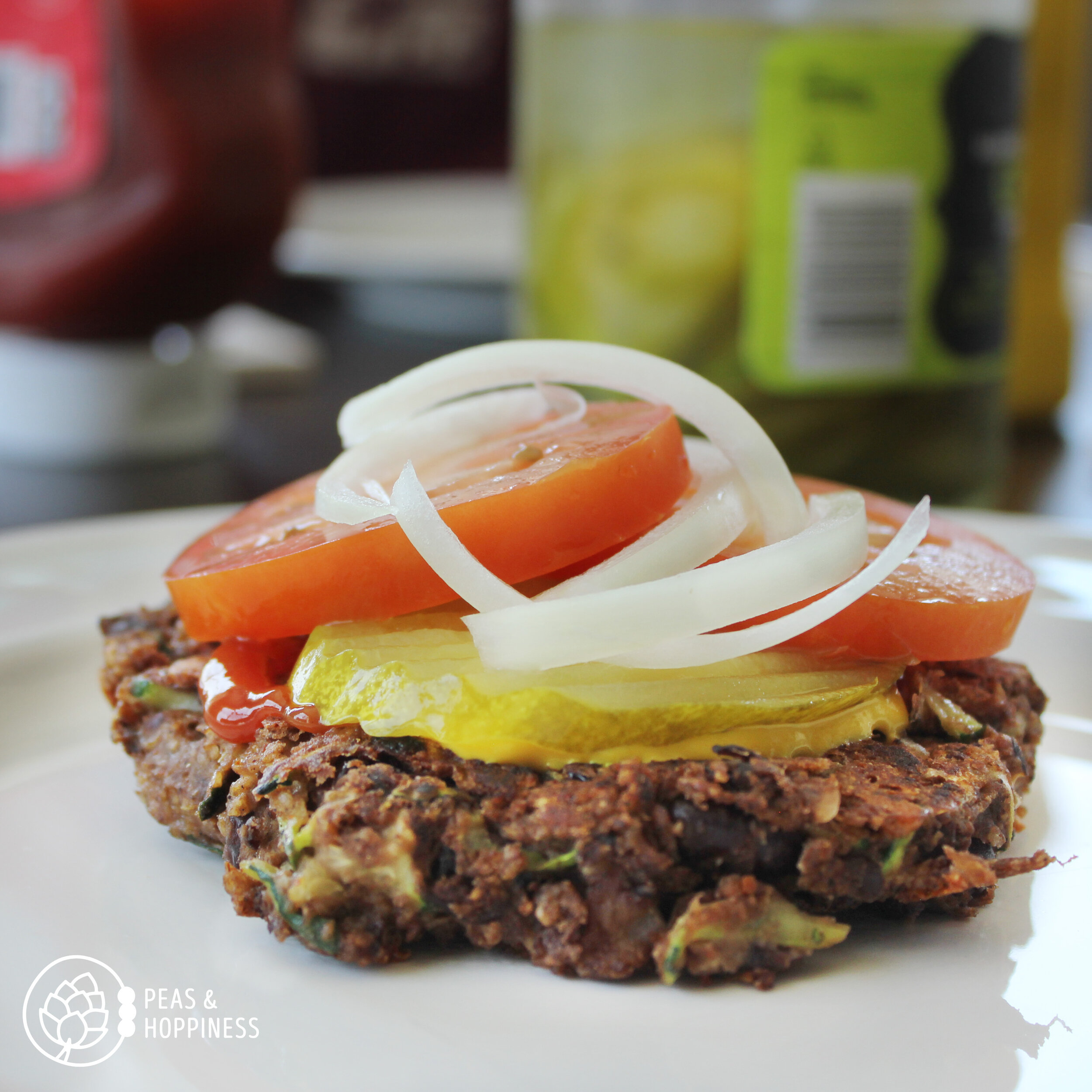 If you're shifting towards a plant-based diet, you're probably going to need an option for a burger.
Luckily, there are many plant-based burger alternatives at the grocery store. You can find traditional veggie burgers or plant-based meat like the Impossible Burger both in grocery stores and in restaurants.
But perhaps you'd like to know what ingredients make up your burger. In that case, this recipe for homemade Cheddar Black Bean Burgers is for you! 
Why Should You Make Homemade Black Bean Burgers?
Even though there are lots of great options for store-bought veggie burgers, I like to make my own from scratch. There are several reasons for this.
Know What's In Your Black Bean Burger
When you make food at home, you know exactly what goes into it.
This isn't to say that store-bought or restaurant food isn't healthy. There are lots of good options out there!
At home, you simply have more control. You can add in extra veggies or sources of protein. If you have allergies or sensitivities, you're also able to take extra care to avoid certain ingredients.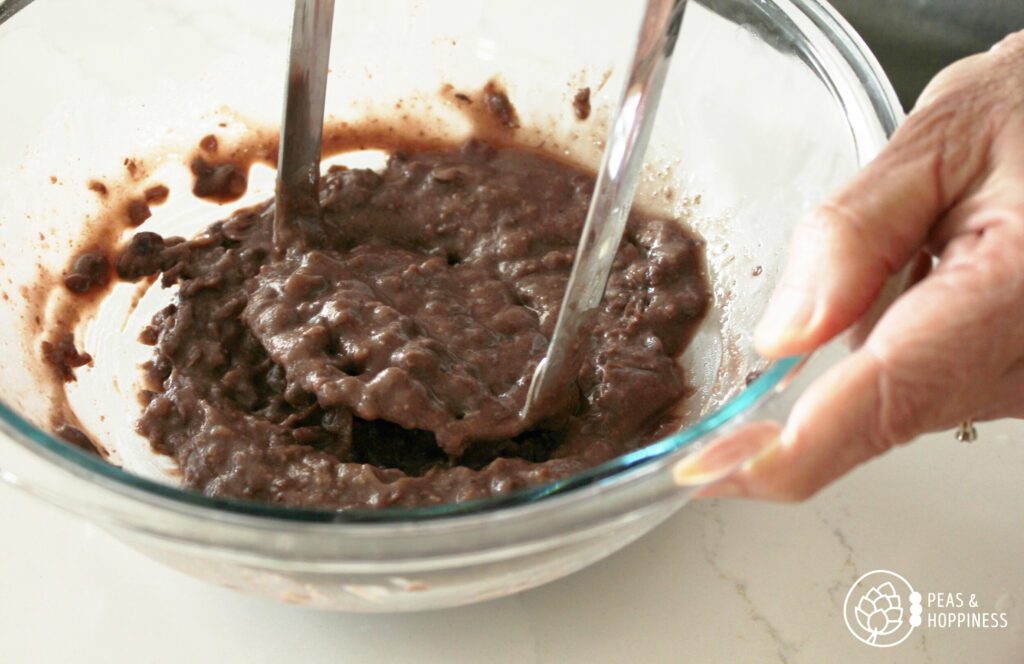 Homemade Black Bean Burgers are Less Expensive
I really enjoy the plant-based meat alternatives. My biggest issue with them is the price tag!
On the other hand, these homemade Cheddar Black Bean Burgers use canned black beans as the main ingredient. Legumes are one of the most affordable sources of protein. This means these burgers are a great everyday option for the budget-conscious meal planner.
Homemade Black Bean Burgers Taste So Good!
Fresh is always better. Because you're making these black bean burgers from scratch, they have no artificial preservatives. This means you need to eat them right away – and that's when they taste best!
I designed this recipe for homemade black bean burgers to have lots of flavor. There are tons of seasonings and spices to make these burgers delicious!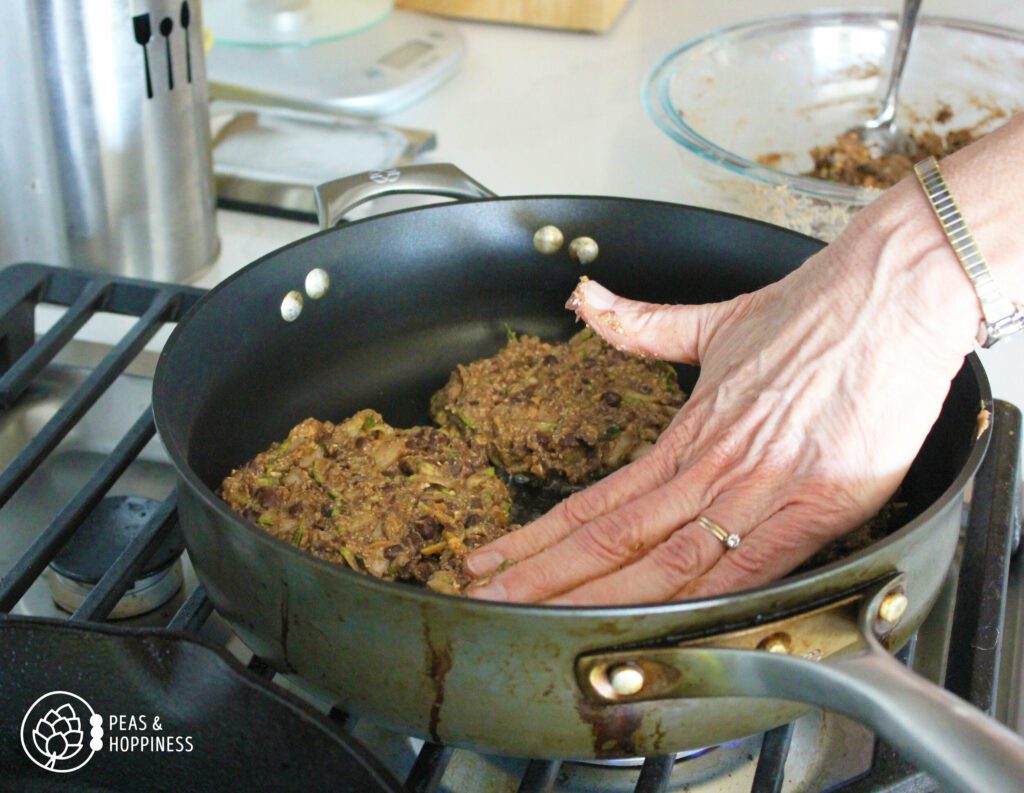 Ingredients to Make Cheddar Black Bean Burgers
The ingredients for Cheddar Black Bean Burgers are easy to find. They're also inexpensive which makes this a great plant-based option for budget-conscious meal planners.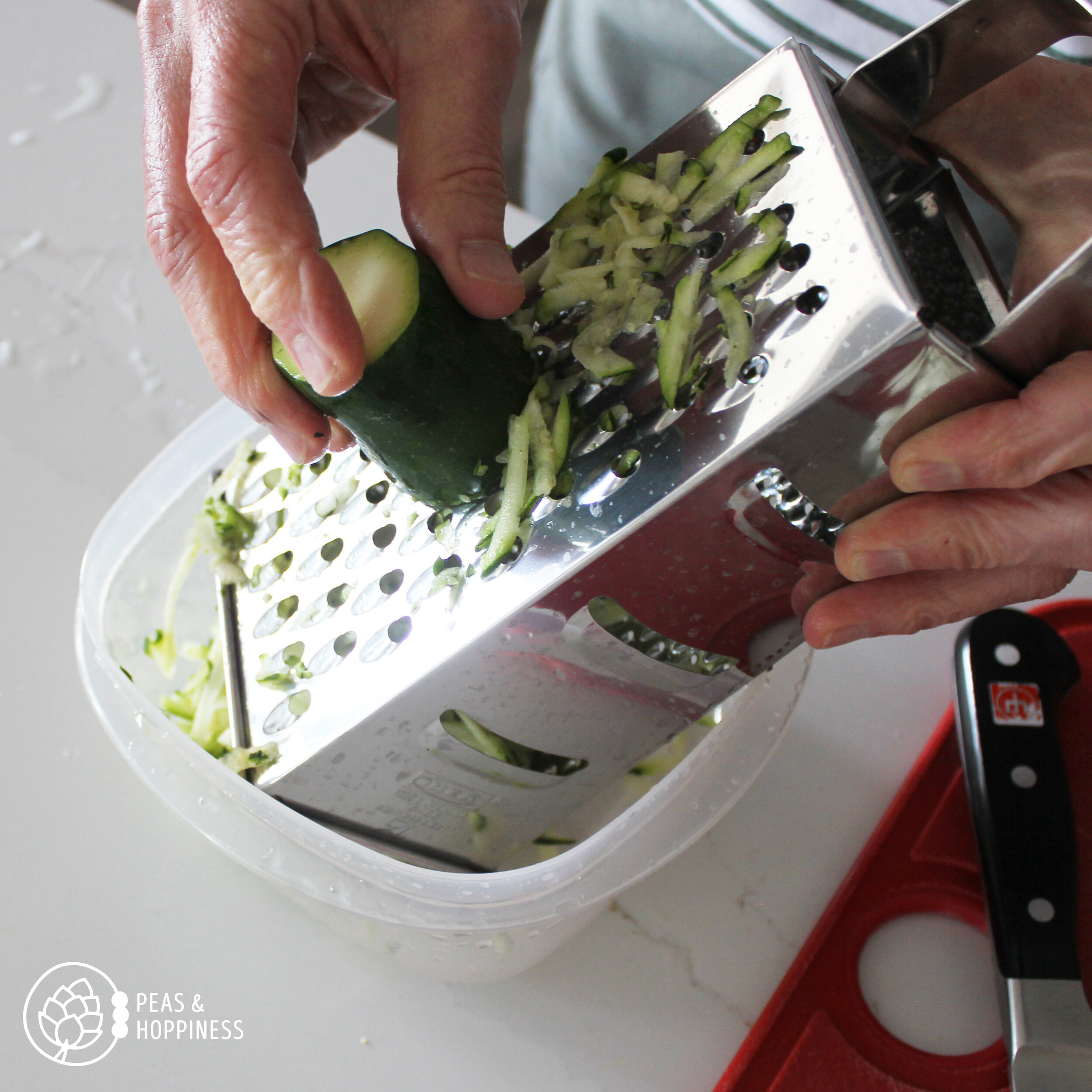 Here's the list of what you'll need to make Cheddar Black Bean Burgers:
1 3/4 cup Black beans (14.5-oz can)
1/2 Zucchini (small, grated, liquid pressed and drained)
1/2 White onion (small, finely diced)
1 tbsp Cumin
1 tbsp Chili powder
1/2 tsp Salt – omit if using beans canned with salt
1 Egg (small)
1/2 cup Bread crumbs – for Celiac-friendly, substitute gluten-free bread crumbs or ground gluten-free oats
1/4 cup Shredded cheddar cheese – use plant-based cheddar shreds for dairy-free option or try other cheeses like Blue cheese or Feta cheese for a variation on these burgers
2 tbsp Canola oil
You'll also want these toppings to complete your Cheddar Black Bean Burgers:
Hamburger buns or lettuce wraps
Standard burger toppings as desired: sliced tomato, onion, pickles, lettuce, ketchup, mayo, or mustard
Fun burger toppings as desired: avocado or guacamole, pickled peppers, aioli
We sometimes serve these burgers "naked" without the bun and just toppings. I also like to add the burger patty to a salad in the summer. It's perfect when I'm not super hungry but still want to get some protein!
How to Make Cheddar Black Bean Burgers
To make homemade Cheddar Black Bean Burgers, start by draining the liquid from the can of black beans. Add beans to a medium mixing bowl. Use a stand mixer, hand mixer, or potato masher to smash beans until thick and creamy.
Grate zucchini into a separate bowl using a box grater. Drain as much liquid from the zucchini, then use a paper towel or clean dish towel and press down on zucchini to remove more liquid. Add zucchini to beans and stir to combine.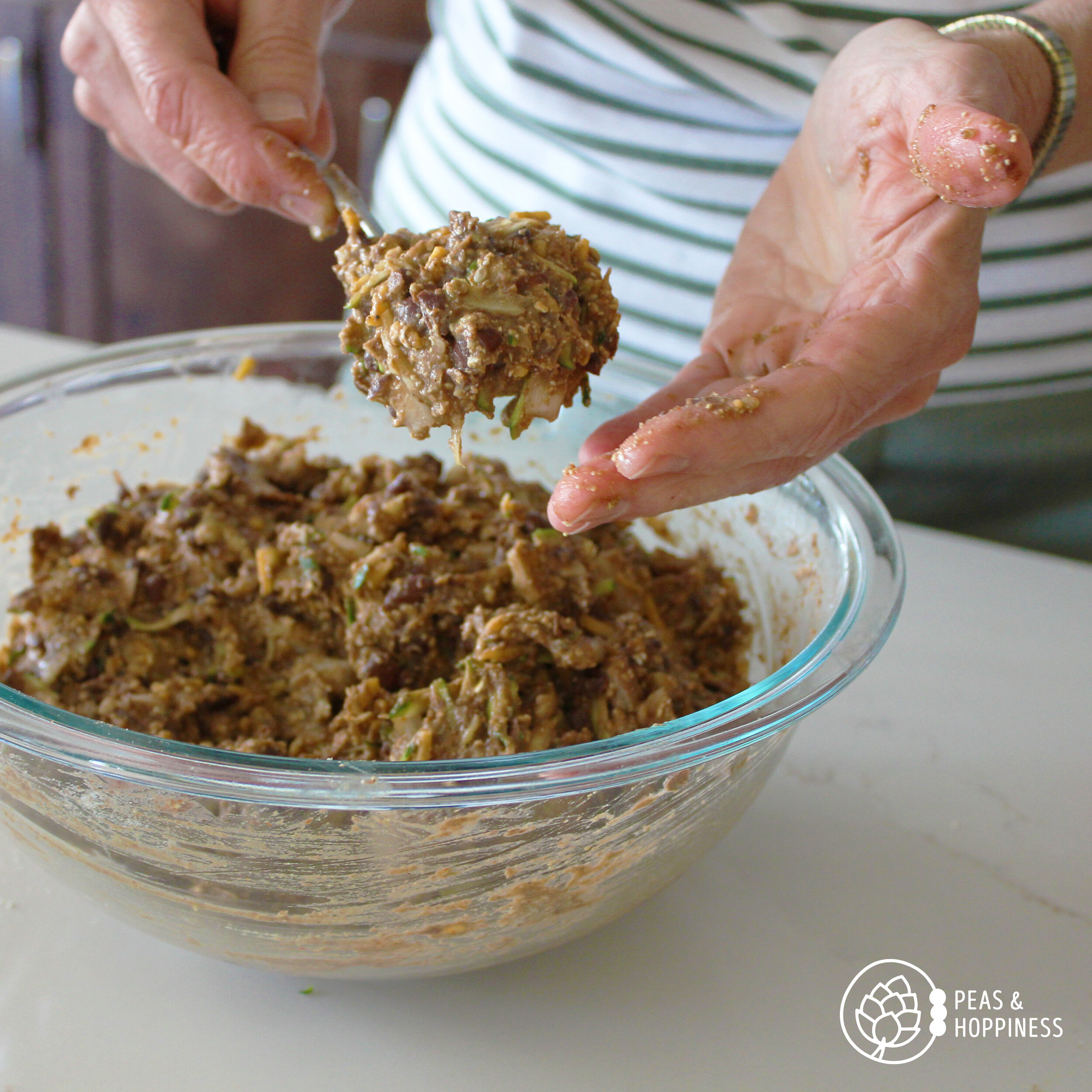 Very finely dice half of the onion and add it to the bowl with beans. Stir in cumin, chili powder, salt, egg, bread crumbs, and shredded cheddar cheese to beans. Mix until all ingredients are thoroughly combined and mixture sticks together.
Heat a large skillet or griddle over medium-high heat. Once hot, add oil and use a spatula to spread evenly over pan.
Spoon bean batter into hot skillet to form patties, similar to making pancakes. Use about 1/3 cup batter per patty and shape into a circle. Fry patties for 3-4 minutes per side until starting to become crispy on outside, but not cooking so much that burger is dry and crumbly.
While burgers cook, slice remaining onion, tomato, and avocado into thin slices for serving.
Serve black bean burgers on whole wheat buns or lettuce wrap with optional toppings, including ketchup, mustard, or mayonnaise as desired.
Happy plant-based eating,
Dietitian Ann from Peas and Hoppiness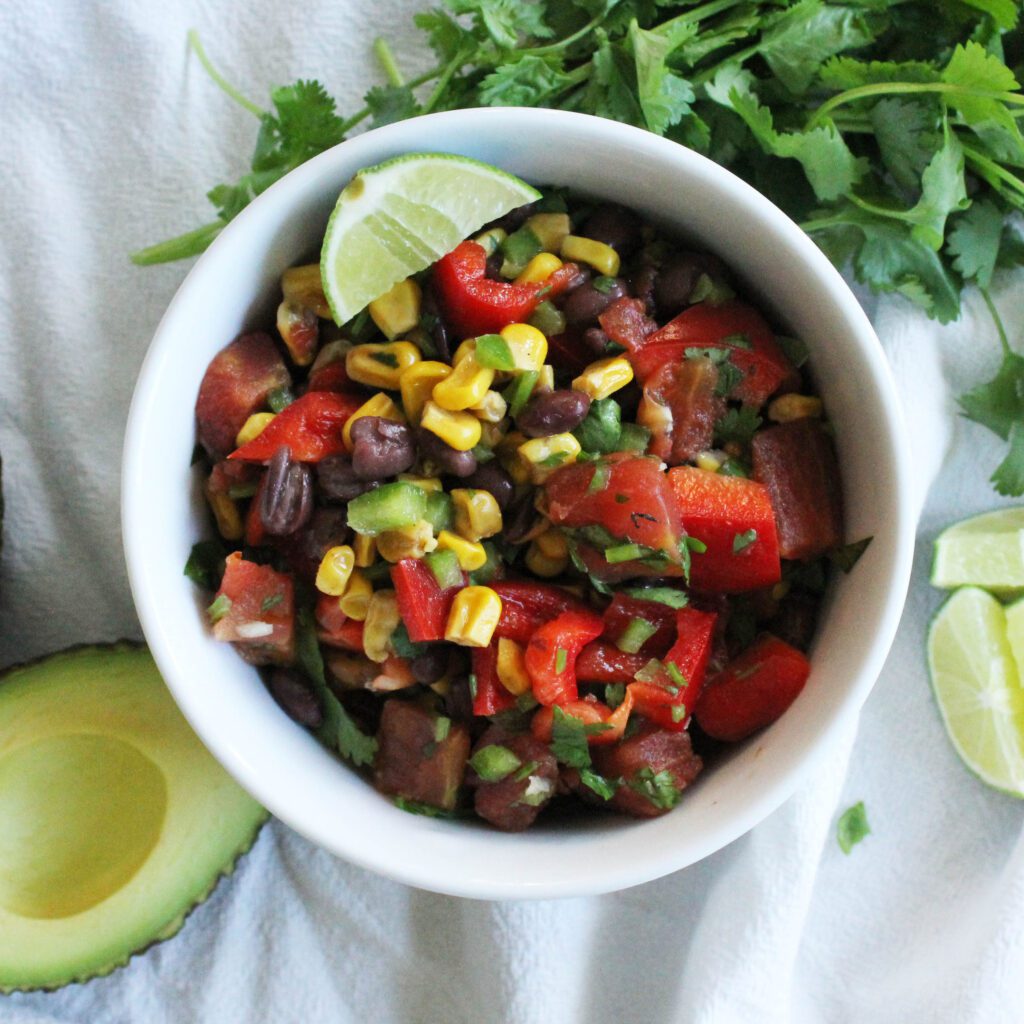 Shift towards a plant-based diet with this list of 7 Simple Vegan Meat Substitutes.
Enjoy these easy-to-find vegetarian, whole-food alternatives to chicken, beef, pork, and ground meat!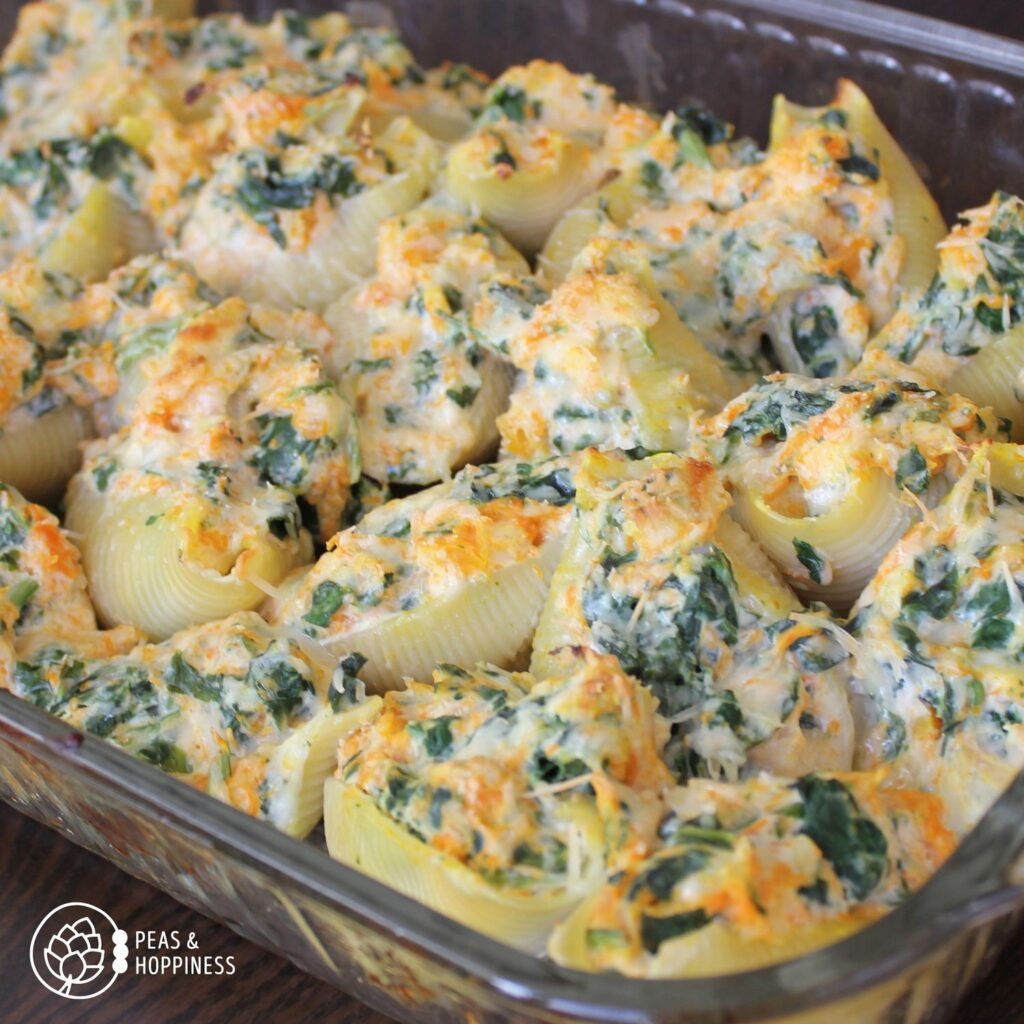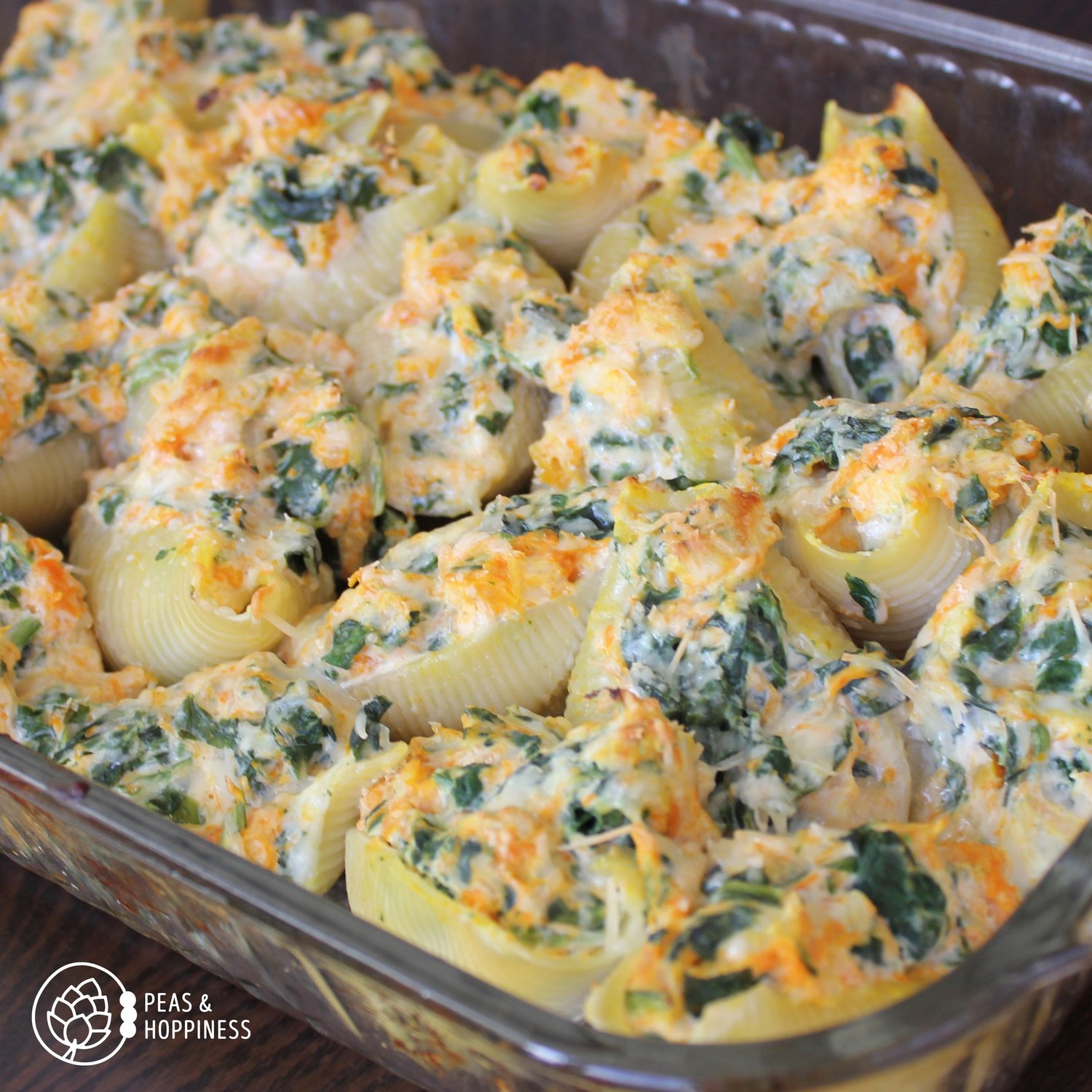 Seasonal & Vegetarian Meal Plans
The Peas & Hoppy Meal Guides are planned seasonally based on the produce available throughout the year.
Support local farmers and get more in touch with where your food comes from with our customizable meal planning service.
"Before the Meal Guides I struggled with variety and including enough vegetables and fruits in my meals. I never had a plan for dinner."
-Rhonda, Member of the Peas and Hoppy Meal Guides.