This high protein vegetarian recipe for Lentil Frito Pie is so easy to make. With tons of flavor, even non-vegetarians love this recipe!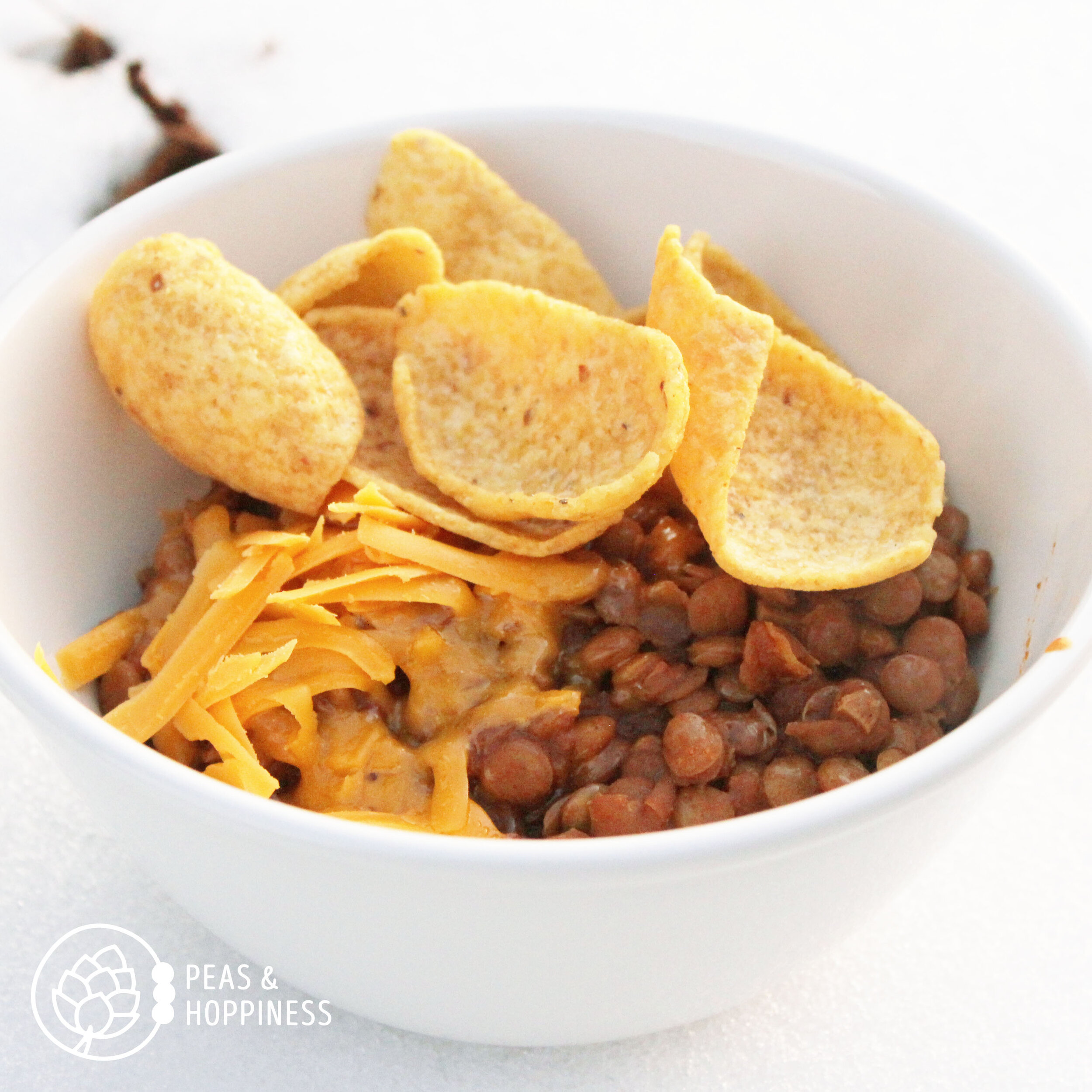 Lentils are one of my very favorite foods.
As a dietitian, I love that lentils are packed with protein, vitamins, minerals, fiber, and complex carbohydrates for energy.
As an eco-conscious consumer, I love that lentils – like other legumes – pack a huge nutrition punch with a very low carbon footprint.
As a mom, I love that lentils are budget-friendly and taste so good. My whole family loves this recipe!
Ingredients for Lentil Frito Pie: Easy Vegetarian Recipe
The ingredients for Lentil Frito Pie are easy to find. They're also mostly shelf-stable or have a long shelf-life. This makes it a perfect recipe to keep ingredients on hand and make in a pinch if you didn't have a plan for dinner!
Here's the list of what you'll need to make the lentils for this easy recipe:
1 onion (yellow or white; diced)
4 clove Garlic (minced)
2 tbsp Extra virgin olive oil
2 tbsp Chili powder
2 tsp Cumin
1 cup Brown lentils (1 cups = 1/2 lb lentils)
1 3/4 cup No salt added diced tomatoes (1 3/4 cup = 14.5 oz can)
3 cup Water
1 tsp Salt
You'll also want these toppings to complete your Lentil Frito Pie:
1 1/2 cup Shredded cheddar cheese (omit or sub cashew cheese for dairy-free option)
3 cup Fritos
If you don't love Fritos, you can use any kind of chip you'd like! You can also serve the lentils over brown rice if you prefer.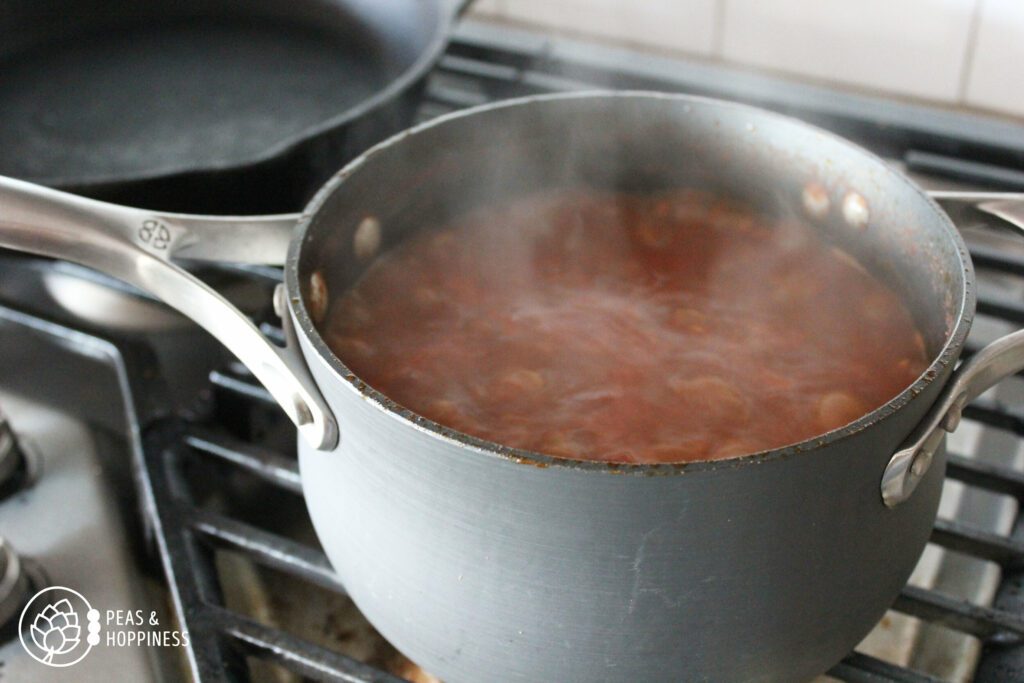 How to Make Lentil Frito Pie: Easy Vegetarian Recipe
This recipe for Lentil Frito Pie is extremely forgiving – meaning you can leave it to cook for one hour or up to 10 hours!
Choose the stove-top version if you're planning to eat this within an hour. Use the slow-cooker option if you want to prep this recipe, let it cook all day, and enjoy a hot dinner when you get home in the evening!
Stove-Top Version of Lentil Frito Pie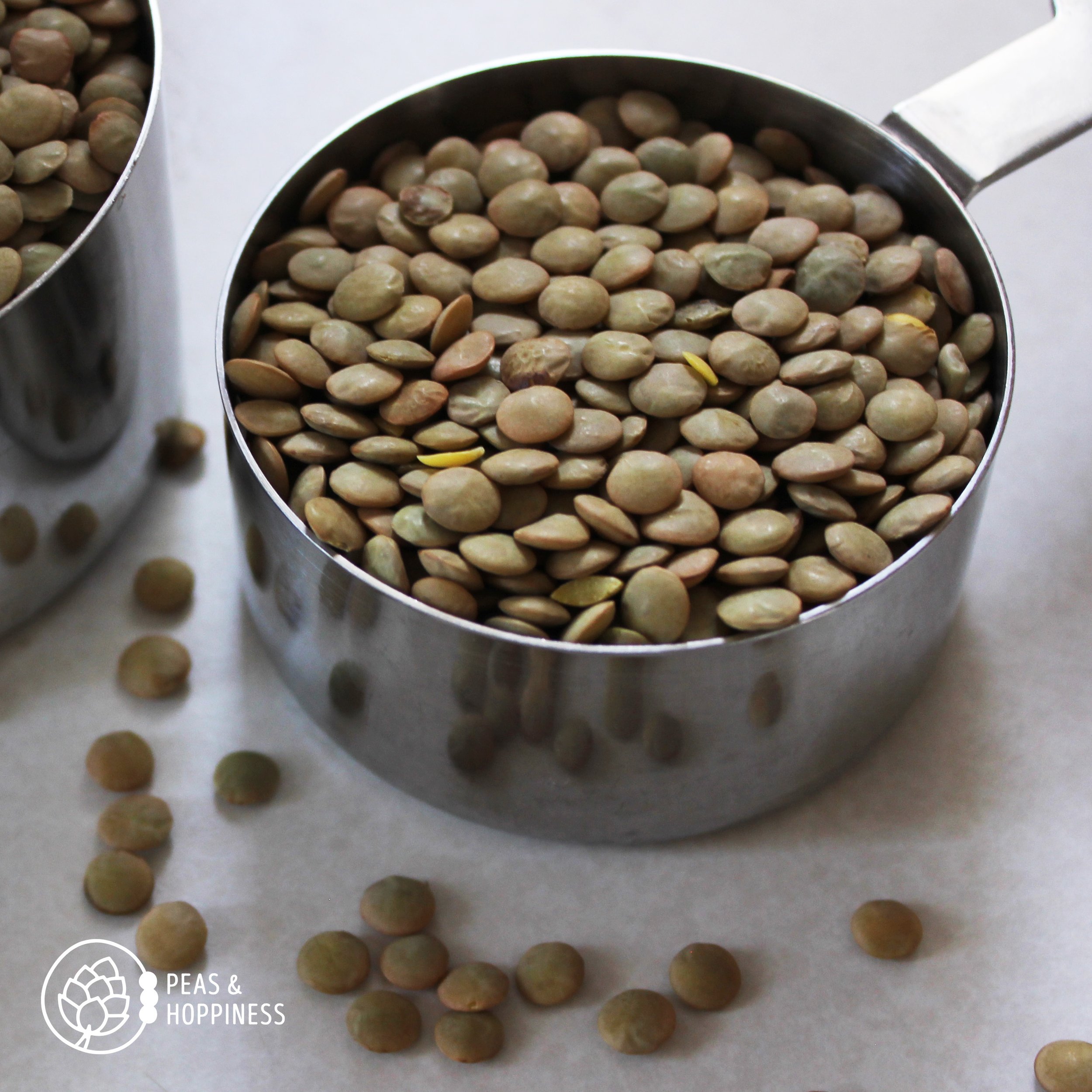 To make Lentil Frito Pie on the stove-top, start by dicing the onion and mincing the garlic.
Heat a medium-sized pot over medium heat. Once hot, add oil, onion, and garlic. Sauté 8-10 minutes, stirring occasionally, until onion becomes translucent. Add chili powder, cumin, and salt to pot with onion and cook 1-2 minutes more until spices are fragrant.
Once onion is translucent and spices become fragrant, add lentils, canned diced tomatoes (include liquid), water, and salt to the pot. Note: if you have fresh tomatoes on hand, you can use these instead of canned!
Stir to combine all ingredients and bring to a boil over high heat. Once boiling, reduce heat, cover, and simmer 45-50 minutes. Stir every 15 minutes and cook until lentils are tender and all water has been absorbed.
Slow-Cooker Version of Lentil Frito Pie
The slow-cooker version of Lentil Frito Pie is SO easy. When I was working 10-hour days (plus commute), this was one of my favorite dinners to make. I could throw it together in a few minutes before work and enjoy a hot meal as soon as I got home!
To make Lentil Frito Pie in the slow-cooker, add all ingredients EXCEPT cheese and Fritos to a large slow cooker. Stir to combine and cook on low 6-10 hours or on high 3-5 hours.
Yes, that's it. I recommend to add more water for a longer cook time – about 1-2 cups. This will prevent the lentils from getting too dry and burning in the slow-cooker.
Serving Suggestion for Lentil Frito Pie
You know your lentils are cooked when they are just starting to become soft. Unlike split peas, cooked lentils still hold their shape when cooked.
If the lentils are really chewy, this means they're not done yet. Add a little more water and let them cook 10-15 more minutes on the stove-top.
Once the lentils are finished cooking, serve them topped with shredded cheese and a handful of Fritos.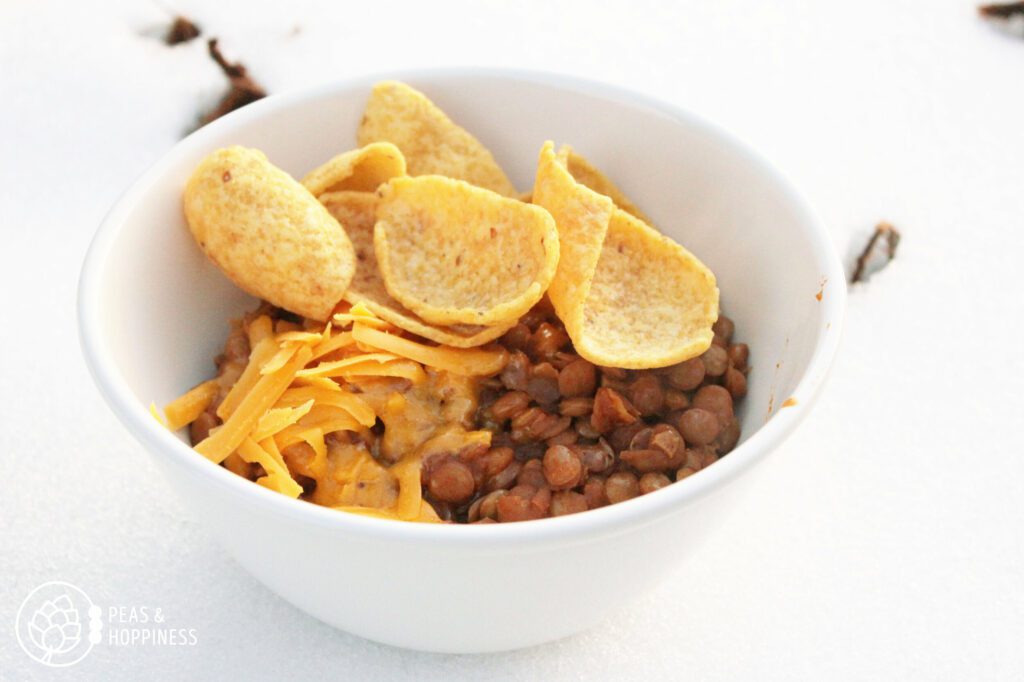 Enjoy This Easy High Protein Vegetarian Recipe for Lentil Frito Pie
My family LOVES this meal, especially in the wintertime. Because there's not much produce available in winter where we live in Colorado, lentils are a fabulous source of nutrition.
If you love to camp, you can even make this recipe over the campfire! It works well because all of the ingredients (except the cheese) are shelf-stable. You can skip the cheese and you won't miss it much!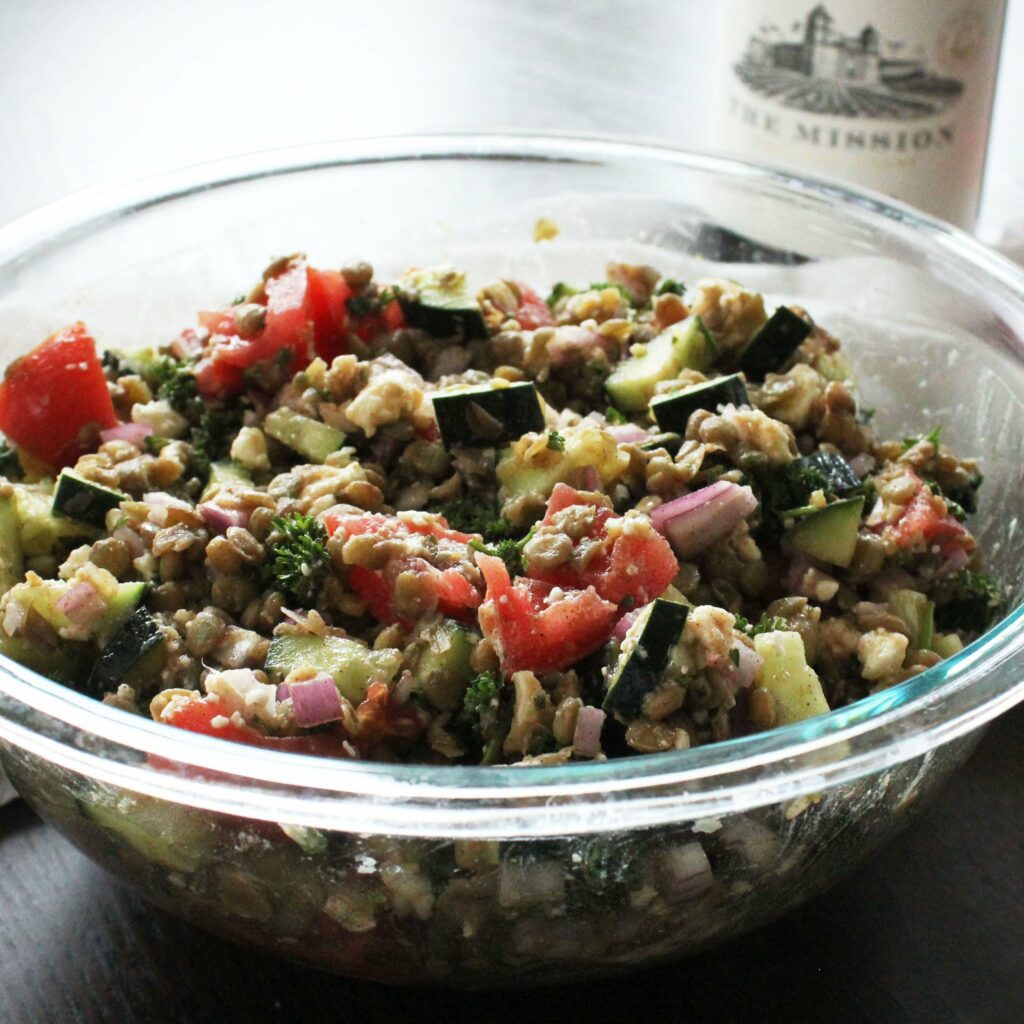 Plant-Based Protein Inspiration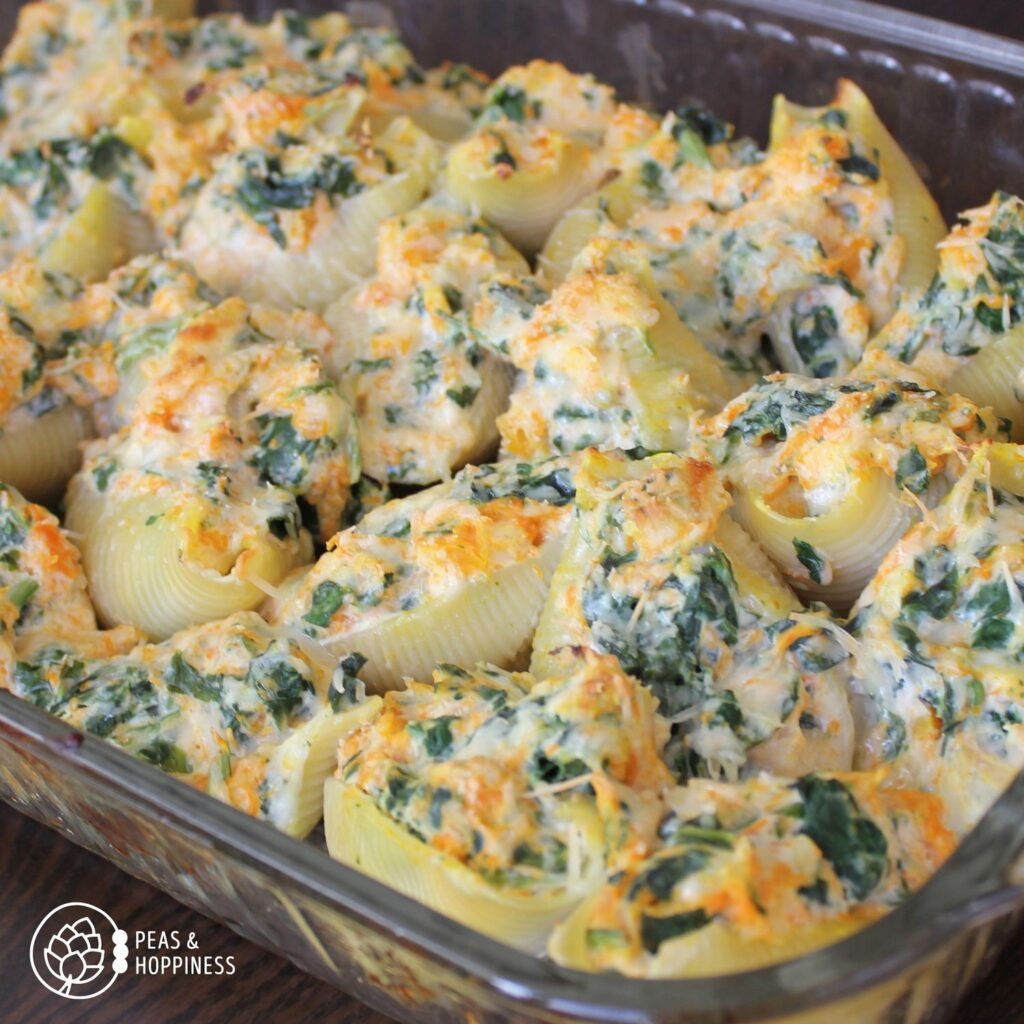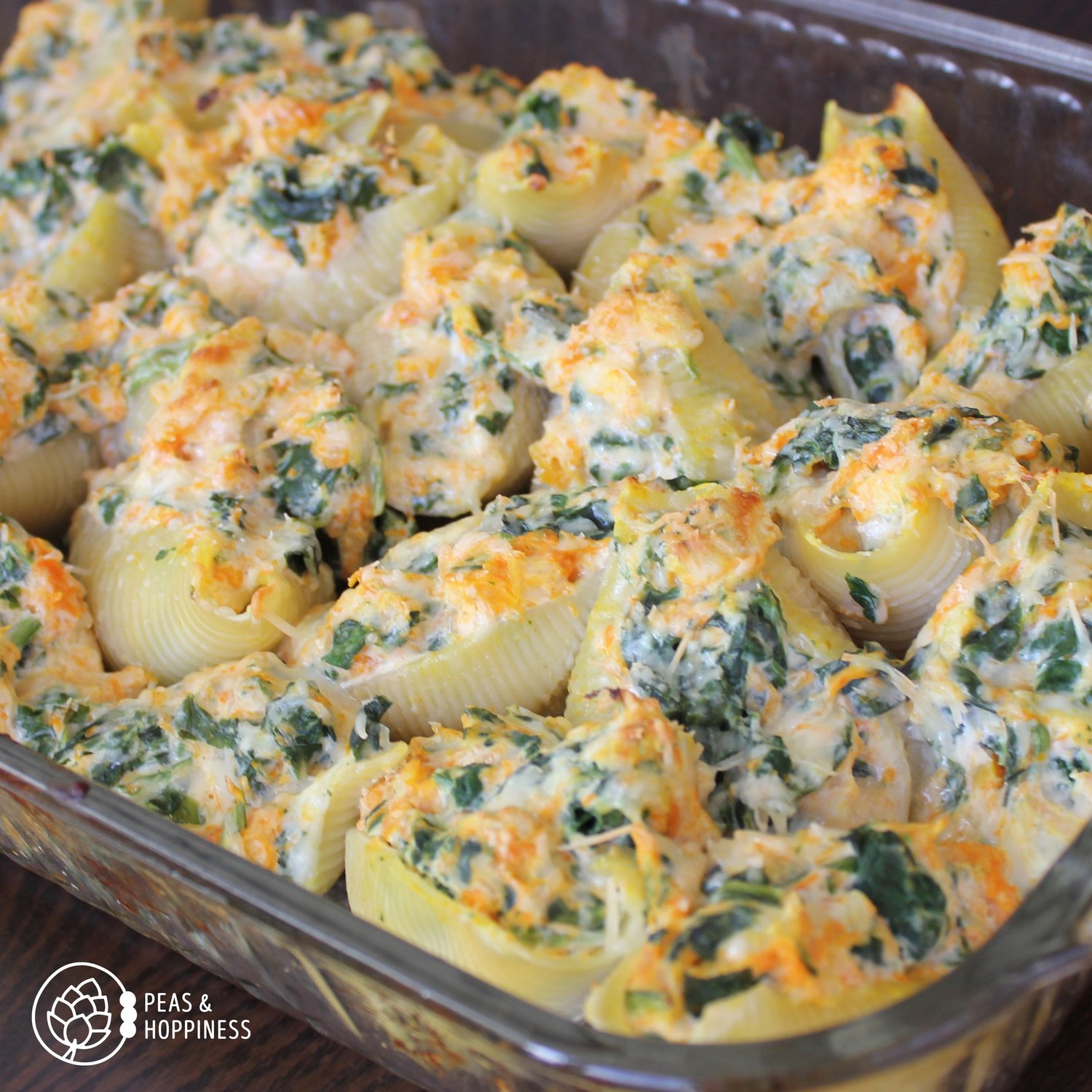 Fresh Meal Inspiration Every Week
Join the Peas & Hoppy Meal Guide Membership and enjoy a new customizable seasonal menu sent to you every week.
Access your recipes and made-for-you grocery list online or on our mobile app!
"I love the balanced meals and variety of food choices the guides provide. The meals are filling, taste good, and are nutritious."
-Rhonda, member of the Peas & Hoppy Meal Guides